<!!img src="banr2014.jpg" alt="Banner of TFS Class of 1971">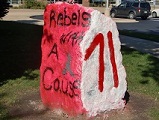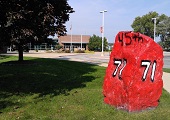 Our 48-Year Mini Reunion was on Saturday October 5 2019
Jack's Place in Lansing on Ridge Road at 7:00 PM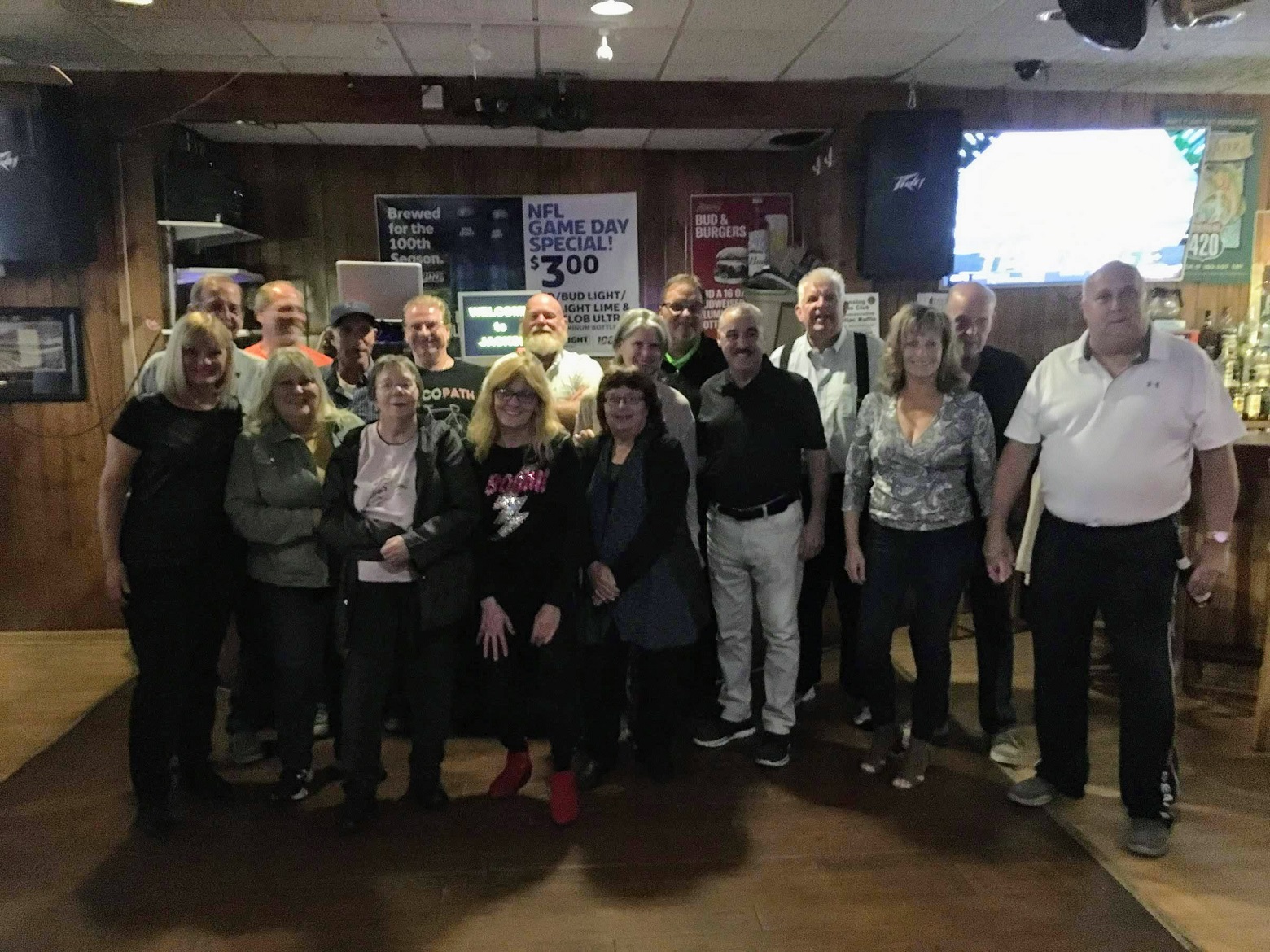 Back two rows: ??,Wayne Simmons,Wally Emlund,Ken Rahn,Richard Kelley,Jeff Biel,Jack Keister,Vern Werner
Middle Row starting behind Lynda: ??, Mike Manno, ??, ??
Front Row: Denise Hutchison, Sabena Rammana, Anita Smith, Barbara Gardner, Lynda Willer
Note: Sadly, two of the men in this photo passed away the following year. All the more reason to come see your classmates next reunion
Mike Manno passed away on June 21st 2020, Vern Werner passed away on October 29th, 2020, and Lynda Willer passed away on March 14,2022.
Archived Email Announcement from Lynda Willer: Many of you have seen this but in case you missed it, just a reminder. First Saturday in October. Hope you are planning to be at our annual mini-reunion (representing our 48th year from graduation) on Saturday October 5. We will meet at Jack's Place on Ridge Road in Lansing (owned by Jeff Kiester) at 7 pm. While reservations are not necessary, if you are planning to be there, it would be great if you let us know just so we have an idea what to expect. Please help spread the word to classmates you are in contact with (not all may be on Facebook). In fact, call a classmate and ask him or her to join you or all of us that evening. Please make sure I am sent a contact email for anyone who did not receive this reminder. See you soon.
---
Other Reunions:
2021 | 2020 | 2019 | 2018 | 2017 | 2016* | 2015 | 2014 | 2012 | 2011 | 2006* | 2001* | 1996 | 1991