OOH-AHH, SON OF A GUN
WE'RE THE CLASS OF '71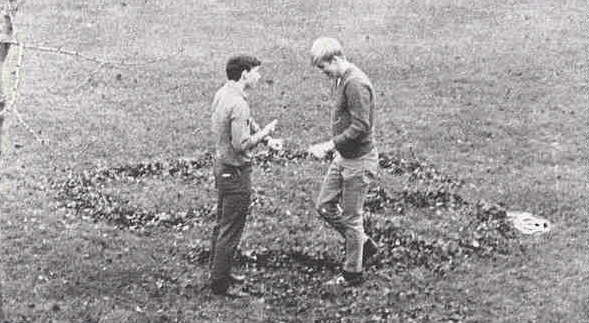 Caught in the act of creating those mysterious letters and numbers are Ralph Flood and Tom Madix.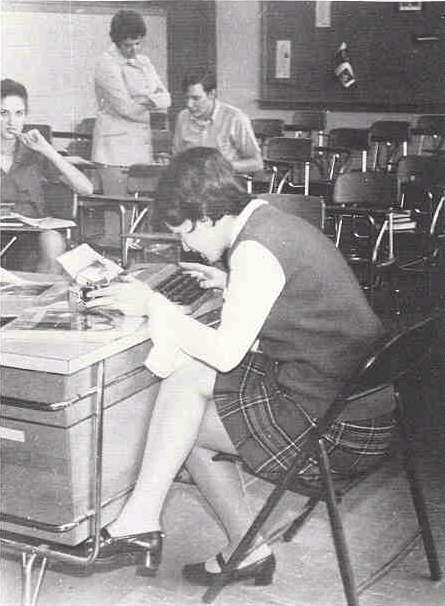 Nothing like waiting until the last minute, right, Marilou?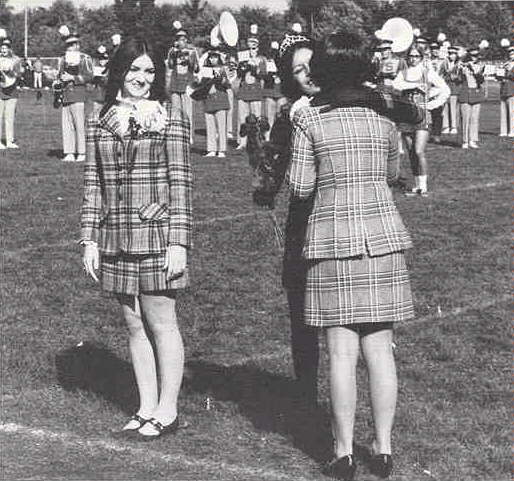 Queen Donna Traver accepts congratulations from Debbie Bauer as Pam Miller looks on.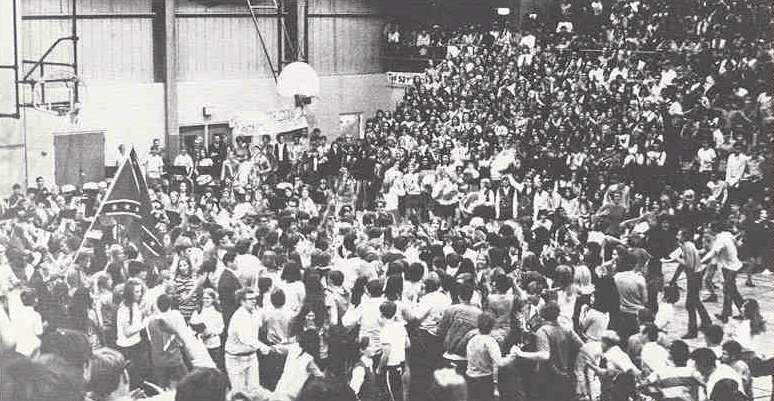 The Senior Class shows some of their spirit as they snake dance around the gym.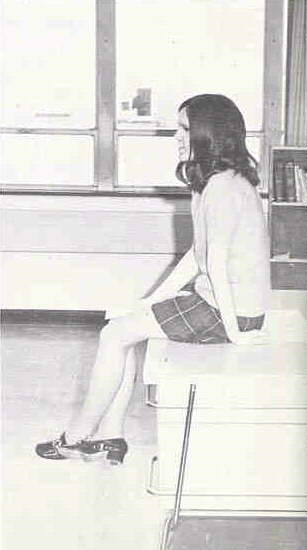 Carol Michalak looks as if she has everything under control as she gives her oral report.