1971 CLASS OFFICERS
Junior Mugshots | Senior Mugshots | Leap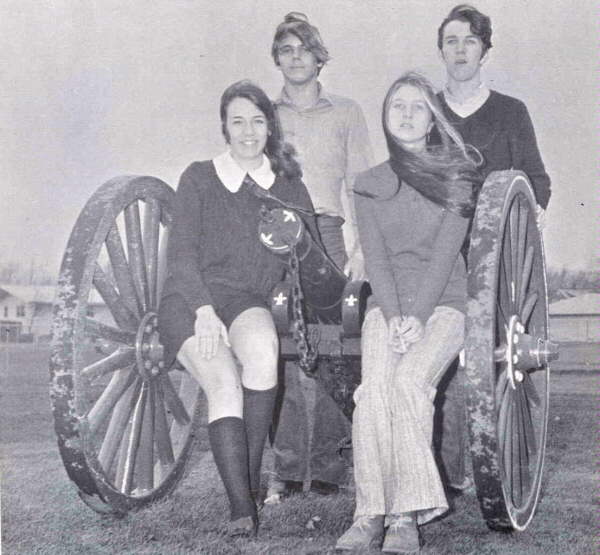 SENIOR CLASS OFFICERS - seated: Debbie Bauer, Secretary; Kathy Kreps, Vice- President; Standing: Mike Toepler, Treasurer; and Scott Malcom, President.
". . . before the rising sun we fly
So many roads to choose
We start out walking and learn to run.
And yes we've just begun. . ."
Paul Williams (The Carpenters)
---
Page 144 | Page 145 | Page 146
This is the Postscript © Yearbook of Thornton Fractional South High school in Lansing, IL during the 1970-1971 season.
Thumbs 141-160 | 1968 Index | 1969 Index | 1970 Index | 1971 (Home) | 1971 T-of-C