GOLF TEAM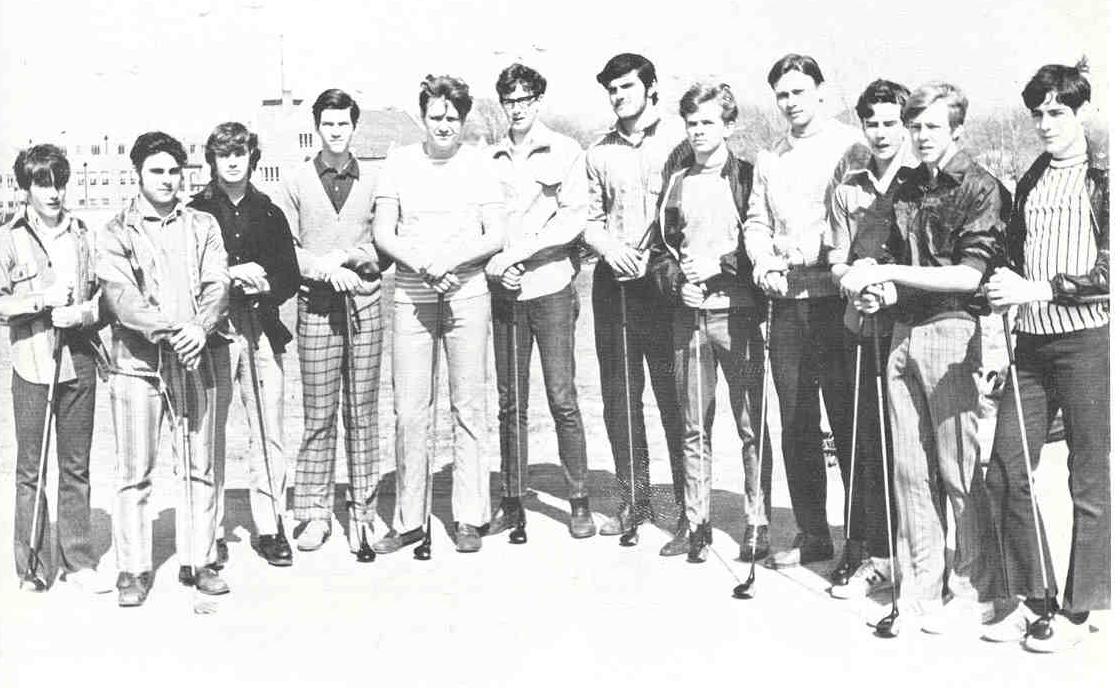 GOLF TEAM: Leonard Winkler, Chuck Van Hesson, Jay Whyle, Mark Hamrock, Scott Highland, Jim Stewart, Mike Rubino, Gary Zentz, Gary Russel, Chuck Stewart, Steve Gavel, and Terry Heaton.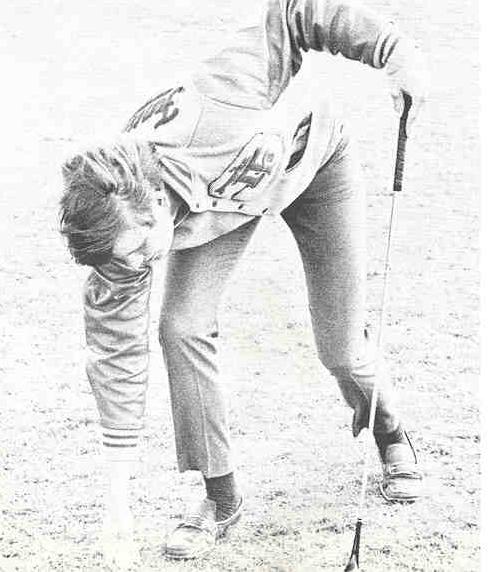 Scott Highland tees up during a conference meet.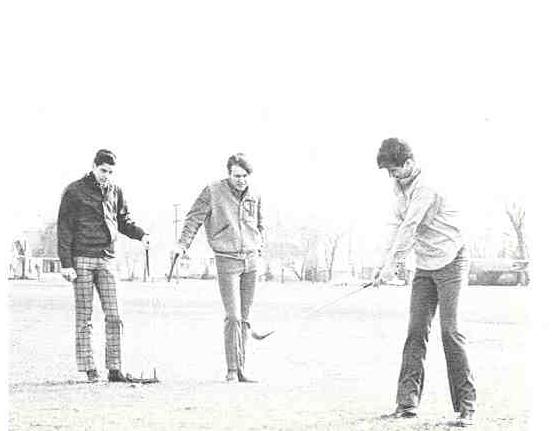 Jim Stewart prepares to drive while Mark Hamrock (left) and Scott Highland look on.