REBELS END DISMAL SEASON WITH 5-18 MARK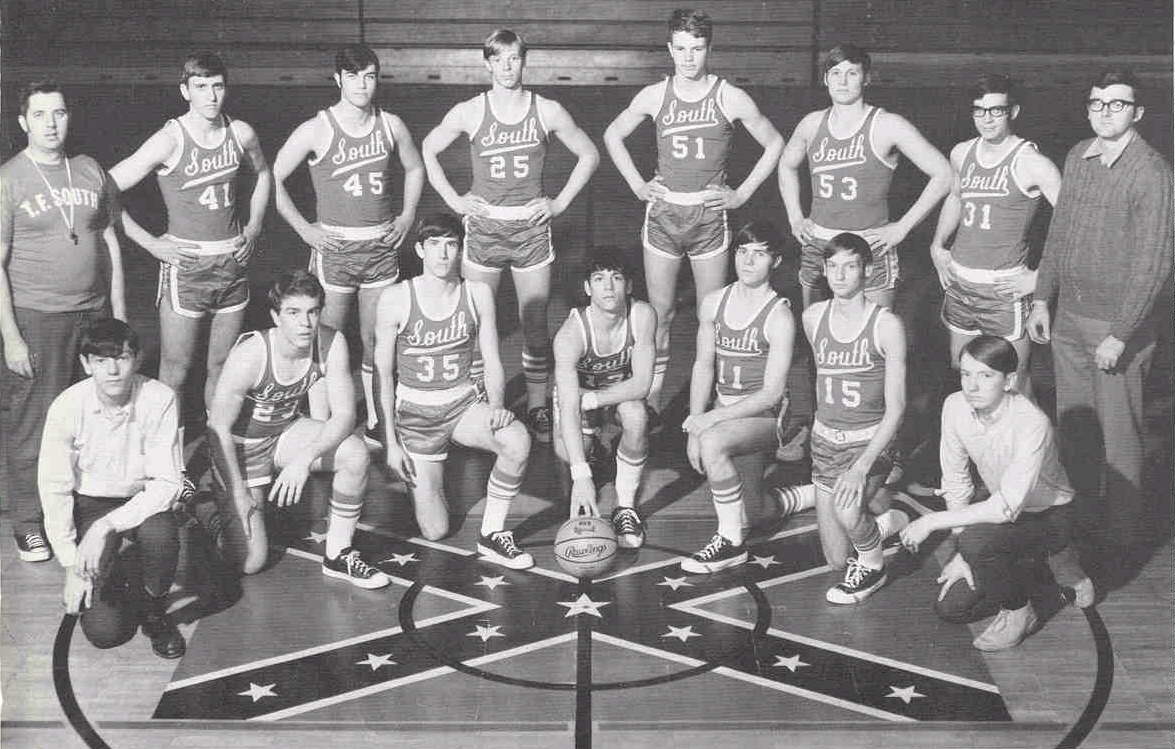 Varsity Basketball team (Row One:) Ken Felle, Dave Jonkman, Russ Wells, Steve Shone, Scott Dugan, John Wescott, Ked Sodorstrom. (Row Two:) Coach Kiester, Dave Eenigenburg, Tim Koselke, Phil Madgiak, Tasker Brush, Mark Wojoiehowski, Bob Snell, and Coach Wisniewski.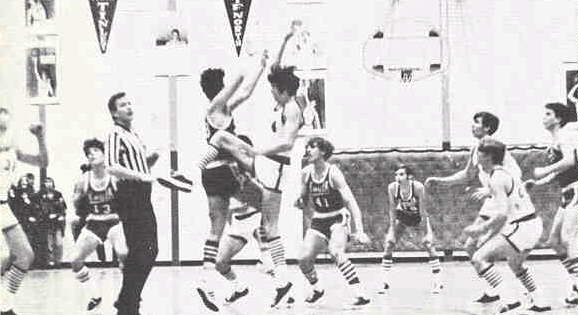 Mark Wojciehowski reaches high to tip the ball as Steve Shone (131) Dave Eeinigenberg (41), John Wescott (15), and Dave Jonkman look on.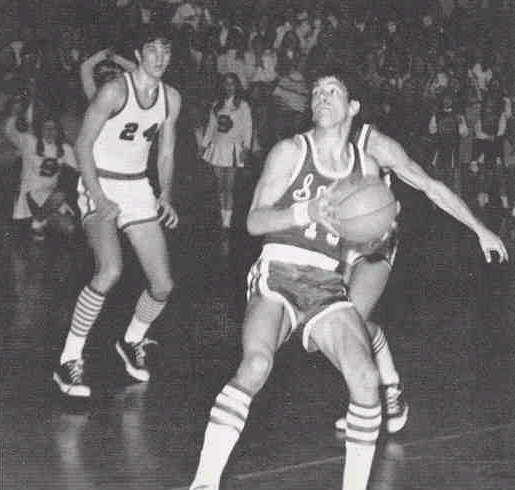 Junior Steve Shone sets up and takes aim for two points during the North game which South won, 46-43.