ASSEMBLIES AND ACTIVITIES KEEP REBELS ON THE GO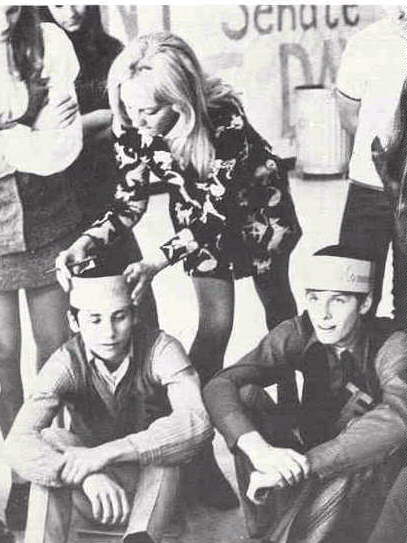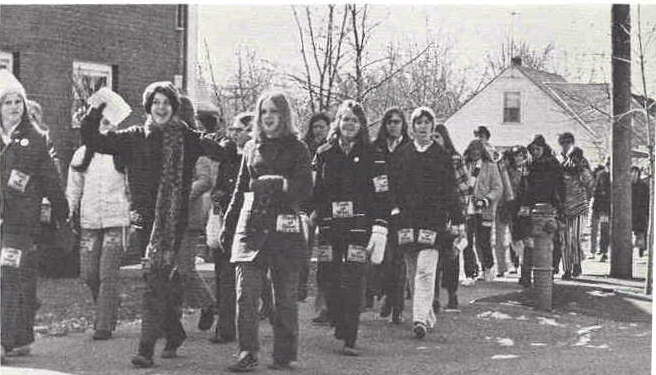 TOP LEFT: Cindy Twardosz explains a game during the Exchange Day activities the South Student Senate sponsored in February.

TOP RIGHT: April, 1971 saw some 400 Rebels partaking in a fifteen mile hike for the March of Dimes.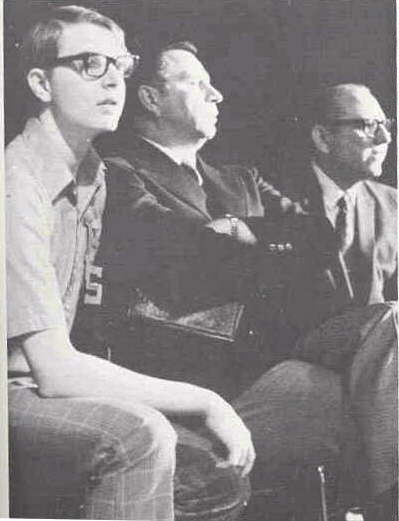 CENTER LEFT: The Student Senate Assembly gave the T. F. South student body a good opportunity to voice their opinions and suggestions to voice their opinions and suggestions. Senate President Mike Wallace presided over the assembly while Mr. Maxiener, center, and Mr. Hamblin did their best to answer the questions.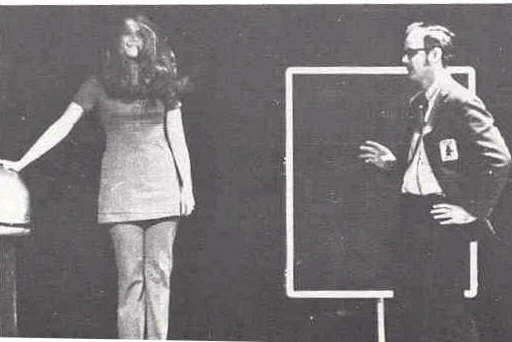 CENTER RIGHT: Janet Tatje leads a group of Spirited Southerners in a frenzied snake dance at TWIRP.

BOTTOM LEFT: A demonstration of electrons in relation to Suzy Klucher was one of the highlights of the atomic science assembly.