More DRAMA at T. F. South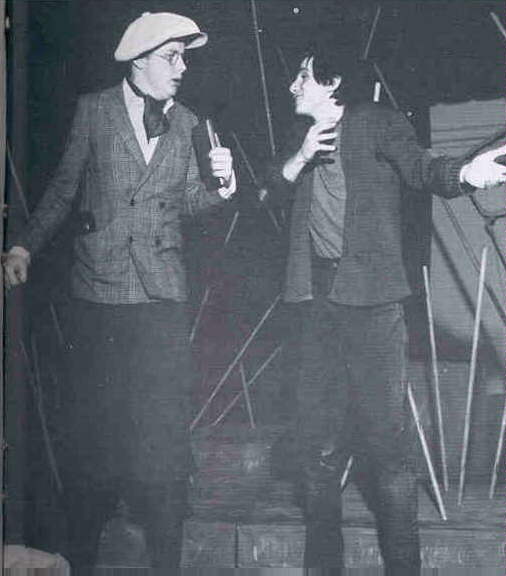 The Vagarant, played by Ralph Seymour explains to John Cain, who portays the Professor, that he is "...just a man."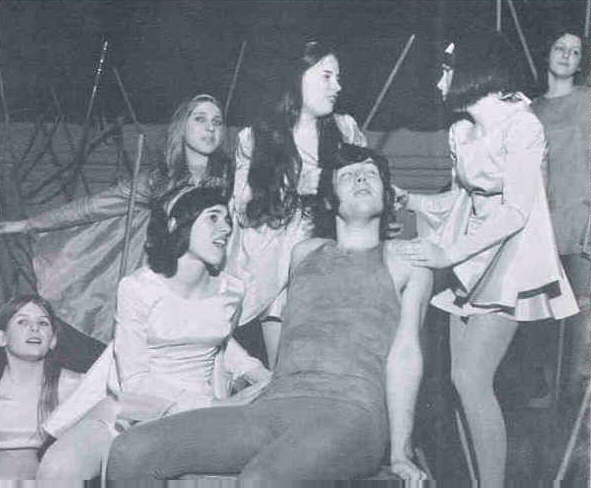 A clique of flighty female butterflies successfully divert Felix from his main interest, Iris, as he recites his poetry to them.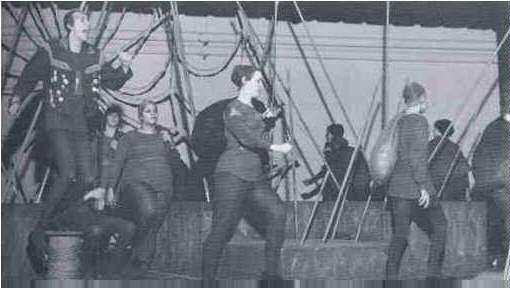 John Matthews in his role of Dictator of the Ants, shouts commands to his subjects.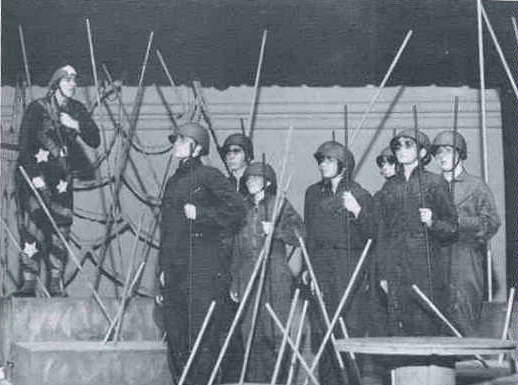 The ant-soldiers, preparing for war, heed the final instructions of the Commander.