1970 TFS LATIN CLUB
Future Nurses Club | Foreign Languages | French Club | Spanish Club | Latin Club Original | Russian Club | Science Club | Key Club | Chess Club and Ichthyological Society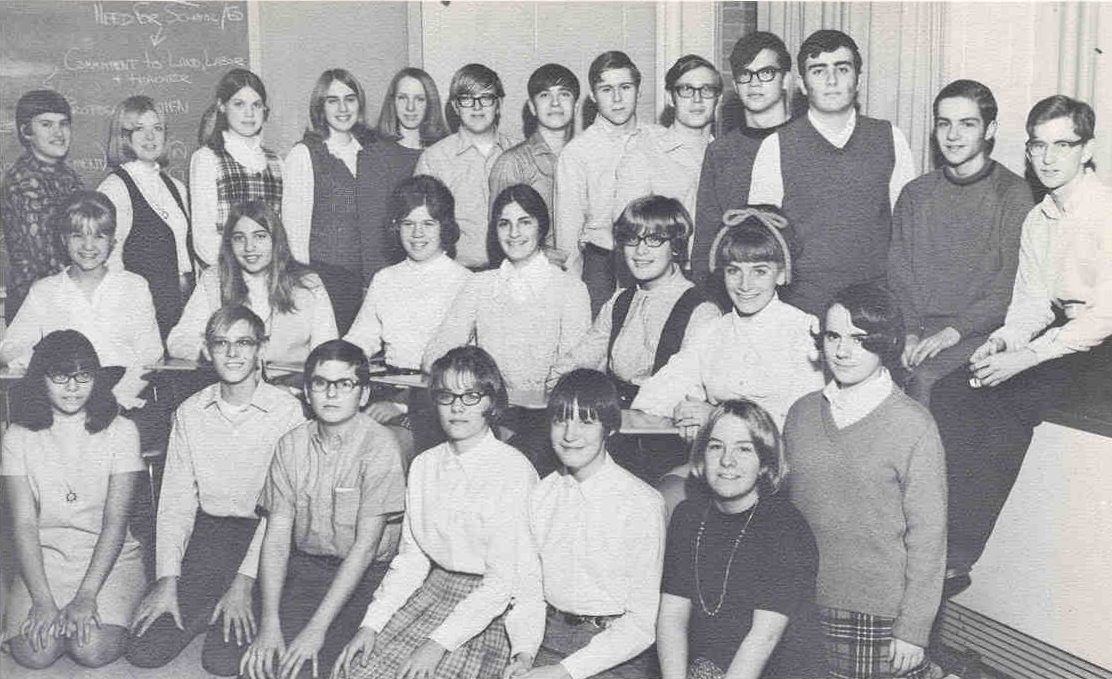 Latin Club:
Row 1: Patti Schultz, Wayne Stelzer, Bernard O'Reilly, Valerie Kingma, Carla Spencer, Pat Banet.
Row 2: Suzanne Linn, Jenny Smith, Donna Huisman, Diane Stewart, Paula Hinds, Vickie Hamilton, Suzette Panger.
Row 3: Barbara Schuster, Melanie Frank, Rosemary Wank, Kathy Varga, Karen Boyd, Dan White, Jaymie Rice, Ed Hutson, John Ludowise, Larry Peres, Jim Rosinia, Rich Puryear, Dave Banet.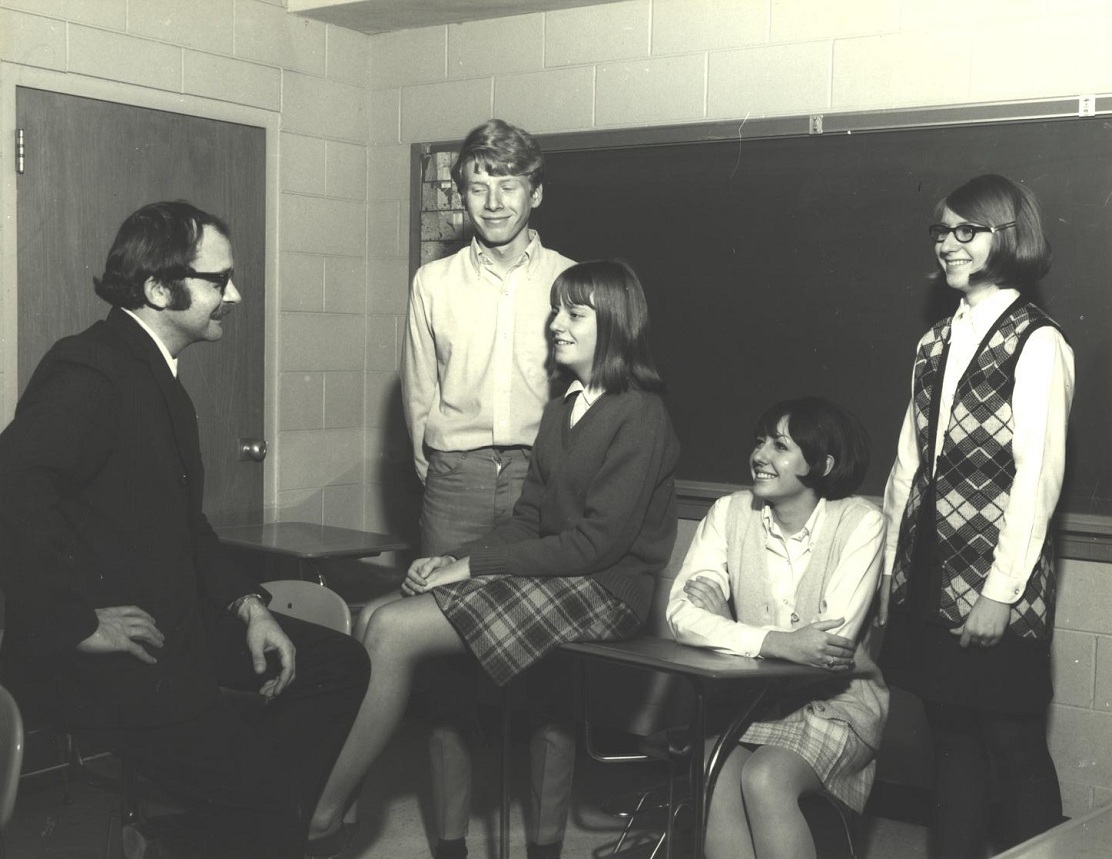 Latin Club Officers: Mr. Gulassa, Sponsor; John Bradin, Carol Soderstrom, Felisha Cossler, Carol Sroka.
This is the Postscript © Yearbook of Thornton Fractional South High school in Lansing, IL during the 1969-1970 season.
1968 Index | 1969 Index | 1970 Index | 1971 (Home)