1970 TFS: RON AND JANET MAKE STATE COMPETITION
The Fantasticks | Experiment in Theater | Speech | Janet Dillon Makes State Competition | Play: Subway Circus | More Dramatics | Girl's Club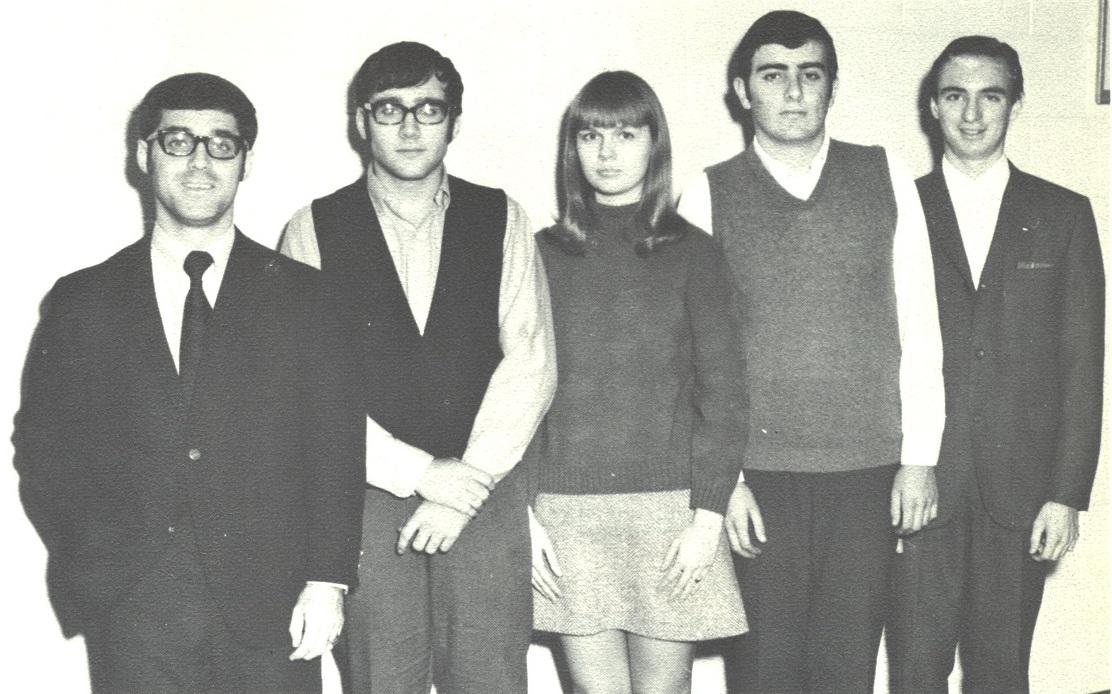 Varsity Debate: Mr. Giroux, Sponsor; Ron Doeve, Janet Dillon, James Rosinia, Don Zebrauskas.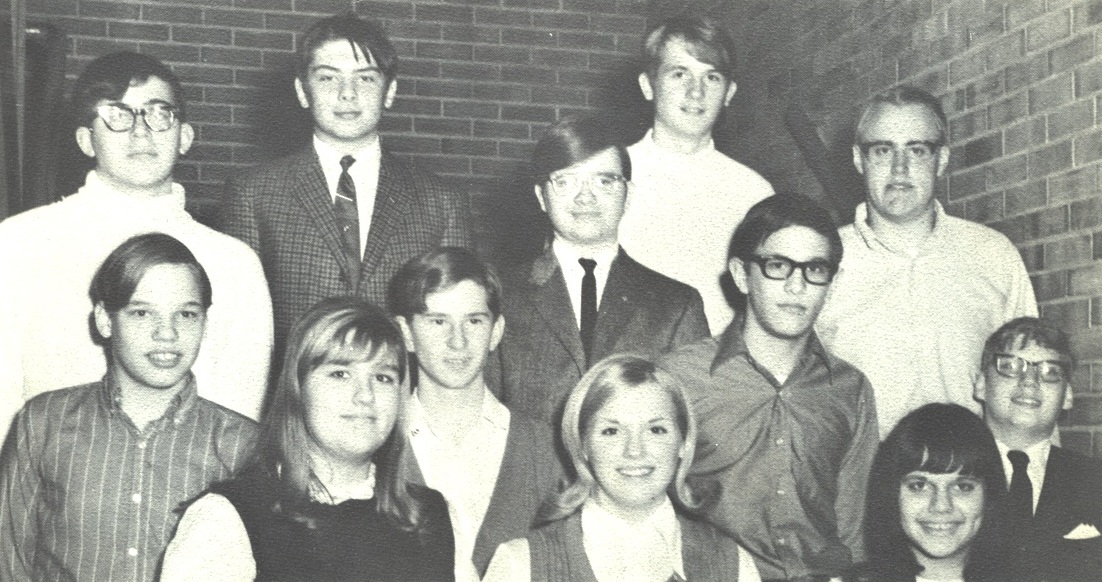 Novice: Mark Schumann, Bob Baran, David Eichhorn, Fred Morganthaler, David Hanema, Mike Jacobson, David Bant, Tony Sterbene, Rob Roy, Debbie Maat, Linda Bauer, Joyce Doeve.
This is Page 27 of the Postscript © Yearbook of Thornton Fractional South High school in Lansing, IL during the 1969-1970 season.
1968 Index | 1969 Index | 1970 Index | 1971 (Home)