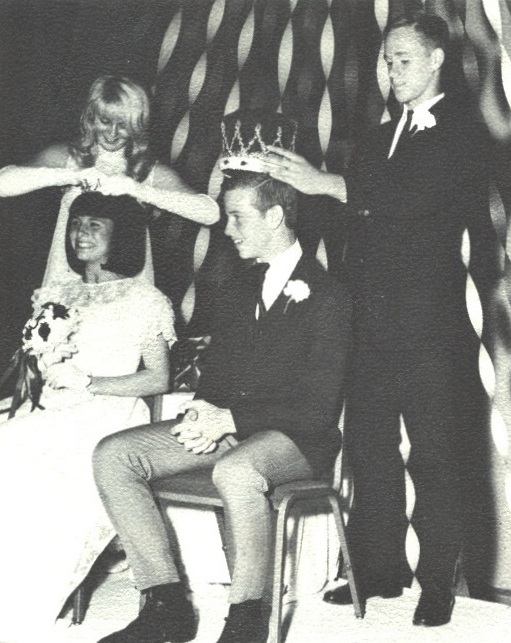 Rhonda Pauling and David Hollingsworth become Homecoming Queen and King of 1969 as they are crowned by last year's queen Diane Watts and Letterman's Club president Arvidas Jarasius.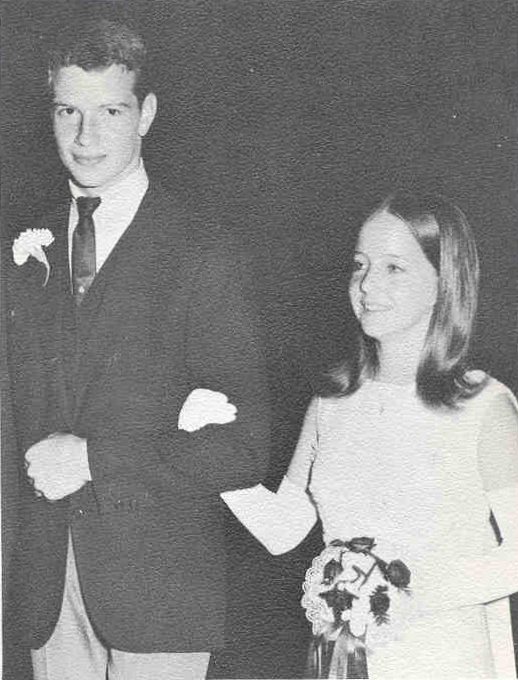 Candidate JoAnn Ditter and her escort Dave Hollingsworth walk to the platform.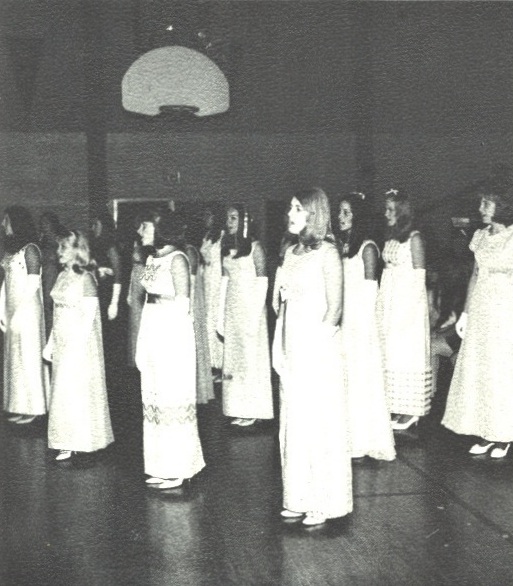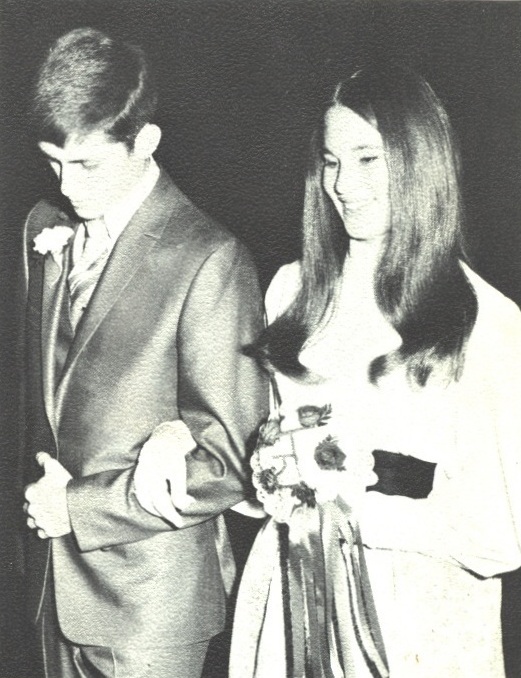 Bob Oderwald leads Julie Milliken to her seat.
This is the Postscript © Yearbook of Thornton Fractional South High school in Lansing, IL during the 1969-1970 season.
---
1968 Index | 1969 Index | 1970 Index | 1971 (Home)