1969 GAA Seniors & Sophomores TFS Postscript Yearbook p096
G.A.A. BRINGS SPORTS TO THE TF SOUTH GIRL.
Varsity Trackmen | Varsity Tennis Team | Spring Sports Action | GAA Seniors & Sophomores PDF | GAA Board Members | Girls Tennis & Terrapin Club | Terrapin Club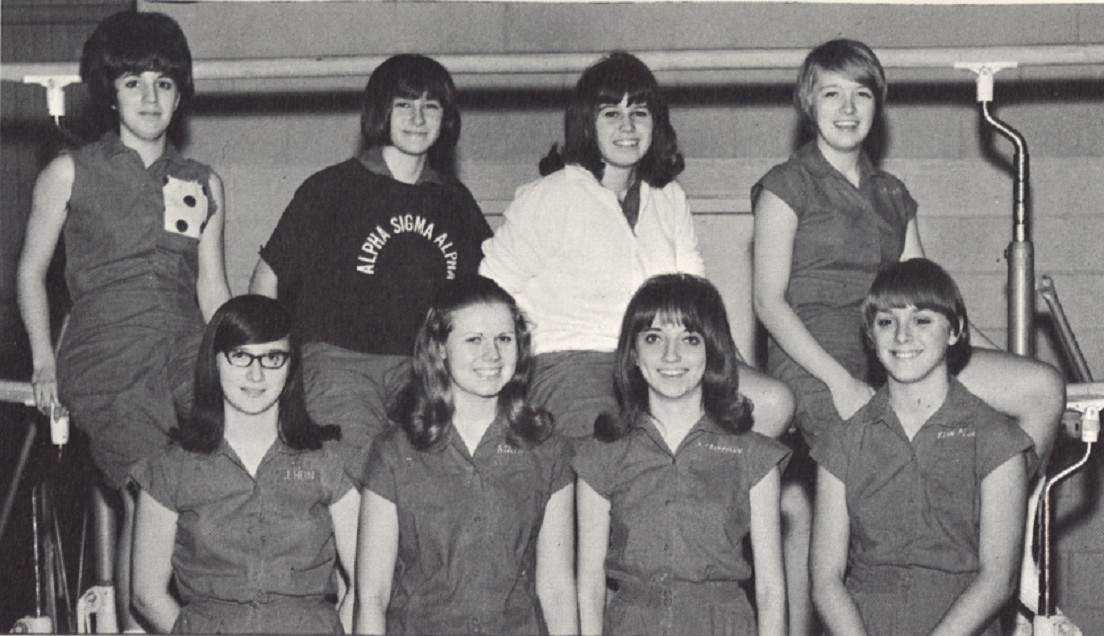 Seniors - Bottom row: Joan Hein, Chris Markiewicz, Denise Troppman, Ellen Fogle. Top row: Nancy Hansen, Kathy McGrath, Kathy Bolek, Judy Becker.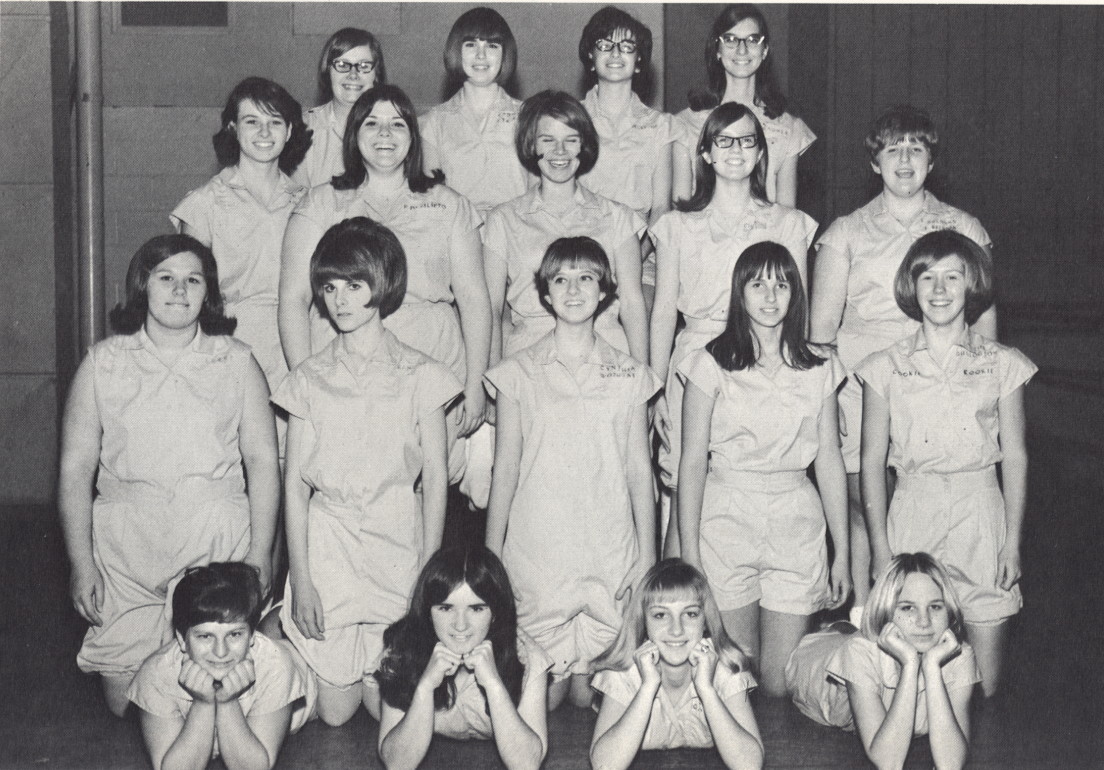 Sophomores - Row one: JoAnne Crouch, Joyce Yellina, Diane Gaganis, Nancy McGraw. Row two: Pat Evert, Francine Fritz, Cindy Wozniak, Kathy LeClaire, Lois Gunlogson. Row three: Marilou VanLaningham, Pat DiFilippo, Lydia Jones, Chris Moeller, Linda Brennan. Row four: Beth Peters, Rhonda Strahl, Becky Hill, Nikki Wagner.

Caption on p096:
GAA BRINGS SPORTS TO THE TF SOUTH GIRL.
96