1969 Letterman's Club TFS Postscript Yearbook p070
Sports | Pep Club | Cheerleaders | Letterman's Club PDF | Football | Varsity Football | Varsity Football All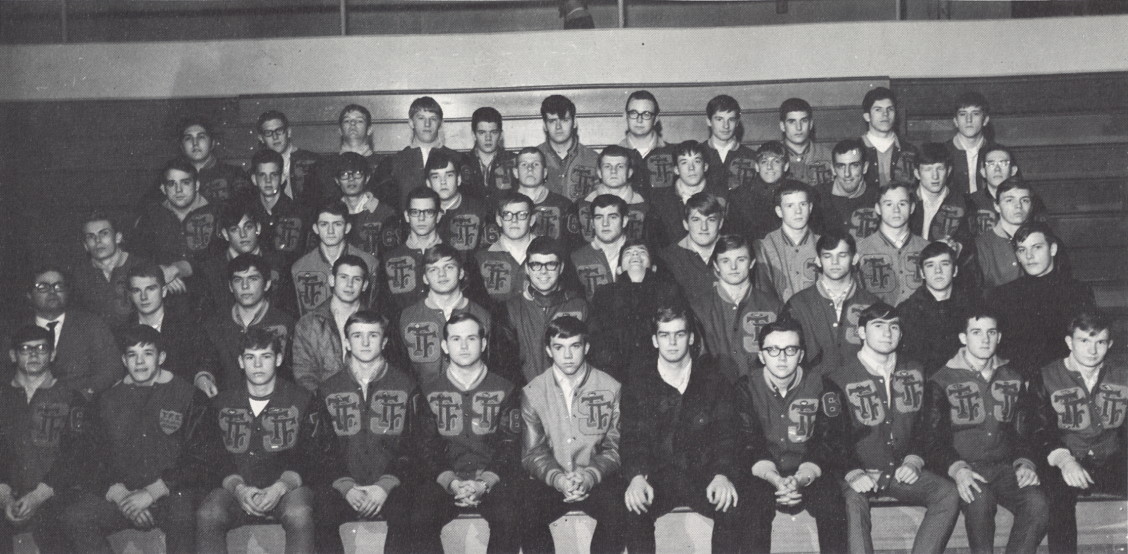 Lettermans Club: from bottom to top, left to right: Dave Dickinson, Dan LeMonier, Chuck Hansen, Danny White, Ed Kubic, Jim Sonntag, Scott Tatje, Tim Wells, Tony Nadasdy, Edton Ellis, Larry Johnson. Row 2: Mr. Kijewski; sponsor, Bill Haub, Mike Saswich, Tom Reeb, Len Rompca, Bob Regman, Jim Stevens, Don Rowley, Dan Wooley, Glen Wierzbicki, Gerd Kohler. Row 3: Alan Danaher, Jerry Fritz, Bob Oderwald, Wendell Hartzo, Art Fotschky, Bud Jenkins, Glen DeValk, Kevin Baldwin, Arvidas Jarasius, Kieth Hoover. Row 4: Roger LaFolIette, Rich Kuske, Jack Yauger, Paul Barcley, Alen Liptack, John Hansen, Bob Collins, Tony Stoklosa, Dennis Walton, Bruce Cap. Row 5: Jim Christensen, Chuck Haddock, Harry Smith, Ron DeValk, Bill Farmer, Mike Gruhlke, Rick Koselke, Roger Yochem, Carl Gjeldum, Rich Krilich, Paul Warn.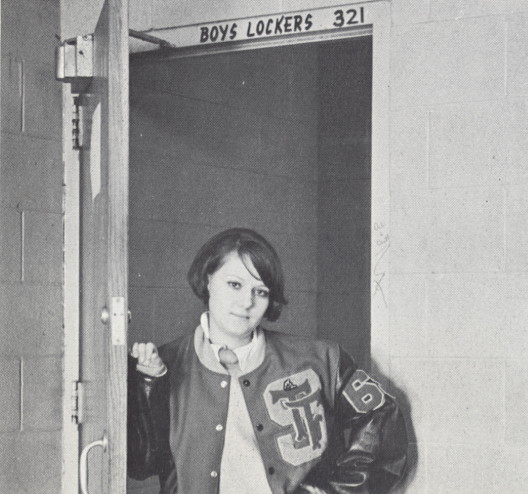 After four years of hard work, Max Miller finally attained her deserving place in letterman's club.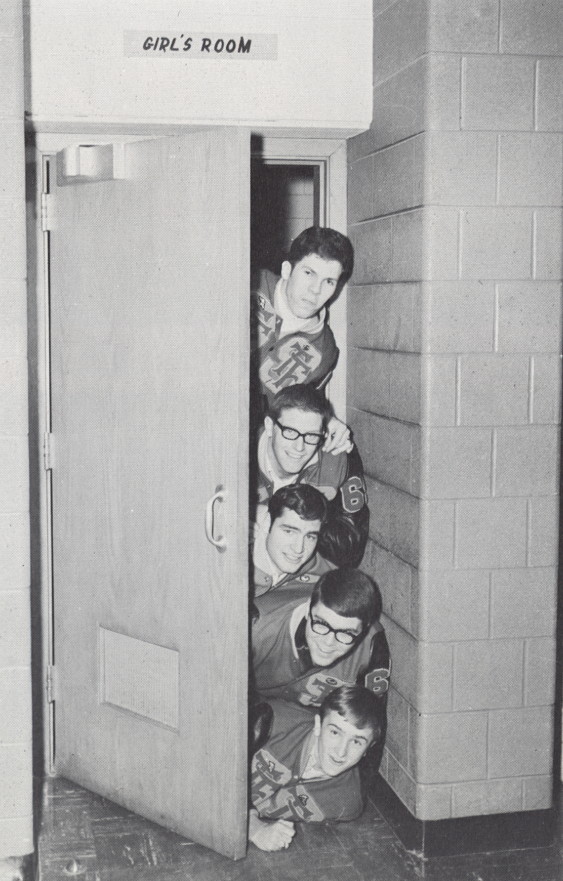 Officers: top to bottom; Rich Krilich, secretary; Chuck Haddock, president; Bud Jenkins, vice-president; Bob Regman, treasurer; Danny White, sergeantat- arms.

Caption on p070:
LETTERMAN'S CLUB
70