1969 Postscript Staff TFS Postscript Yearbook p065
Marching Band | Freshmen Boys & Girls Choir | Student Publications | Postscript Staff PDF | Rebel Rouser Staff | Sports | Pep Club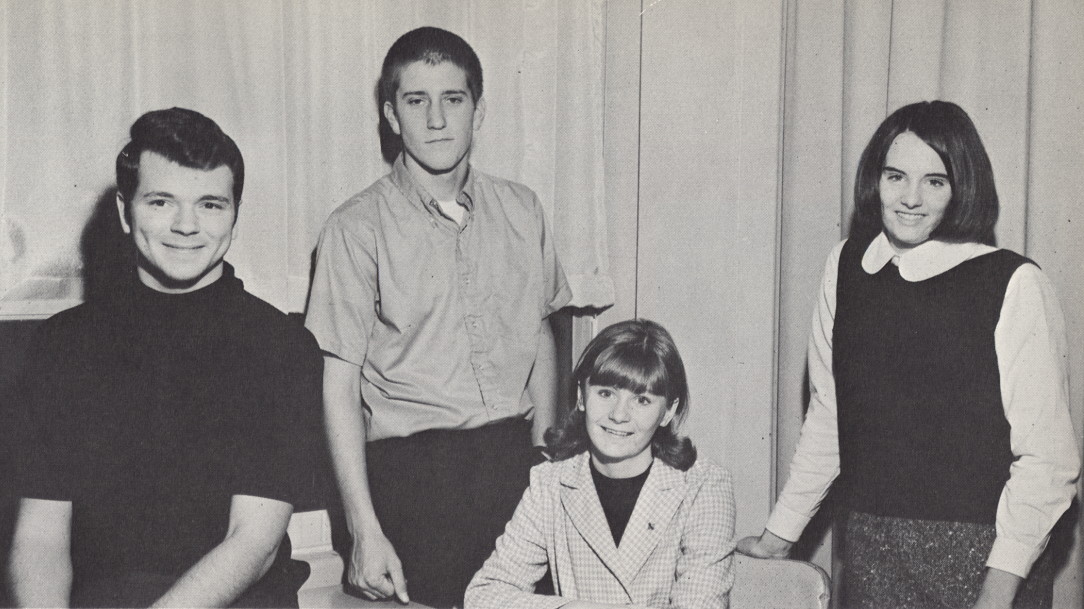 Postscript Staff: Frank Mazzocco, photographer; Paul Warn, sports editor; Liz Kersten, senior editor; Kathy Neumann, advertising manager; Not pictured: Becky Bonnar, underclass editor.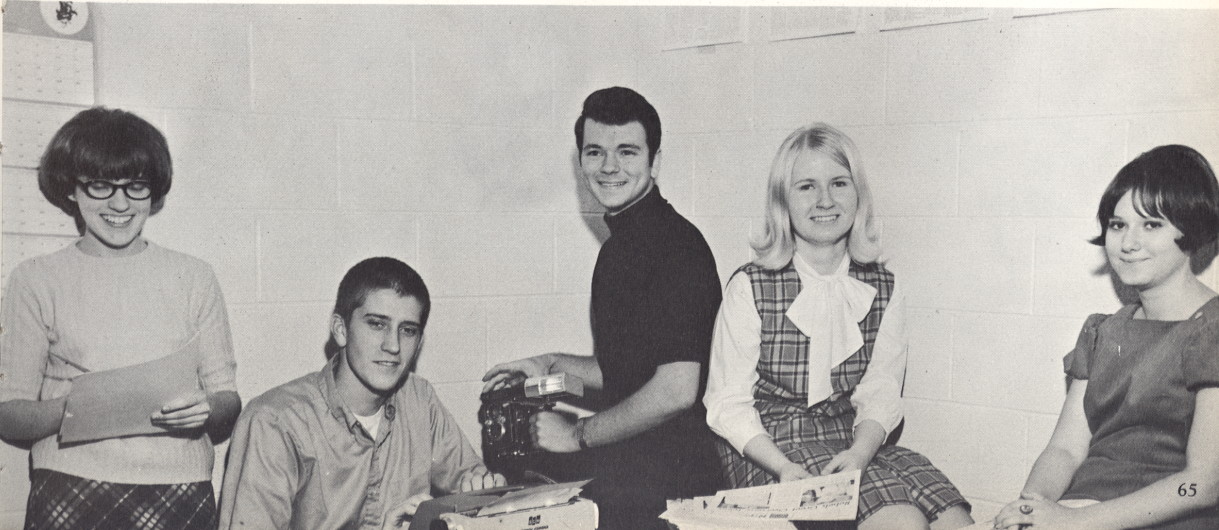 Rebel Rouser Staff: Sherry Jastrzab, cartoonist, Paul Warn, sports editor, Frank Mazzocco, photographer, Barb Sroka, circulation, Kathy Miller, circulation.
'69 was a year of change and progress for TF South's yearbook, The Postscript. Work was started in late summer and general production ran earlier than usual. Snowed under by piles of graph paper, pictures, rough copy, etc., the editors and staff managed to produce an annual that they feel will surpass any this school has ever had. The REBEL ROUSER is a bi-monthly publication written by Mr. Hyde's journalism class and a newspaper staff, and edited by two senior co-editors. 1968-69 was the 11th year of the paper and the 17 issues of this volume showed many "firsts." The first 6-page paper was put out and later on, the first 8-pager. This year's REBEL ROUSER produced the earliest edition everóbeginning the year on September 20. The REBEL ROUSER has never had a credo, but for 1968-69 it could very likely have been as such? Our aim is to make it YOUR paper.

Caption on p065:
65