1969 Double Sextet TFS Postscript Yearbook p059
Color Guard | Twirlers & VB Officers | Meistersingers | Double Sextet PDF | Concert Choir | Freshmen Girls Chorus | Marching Band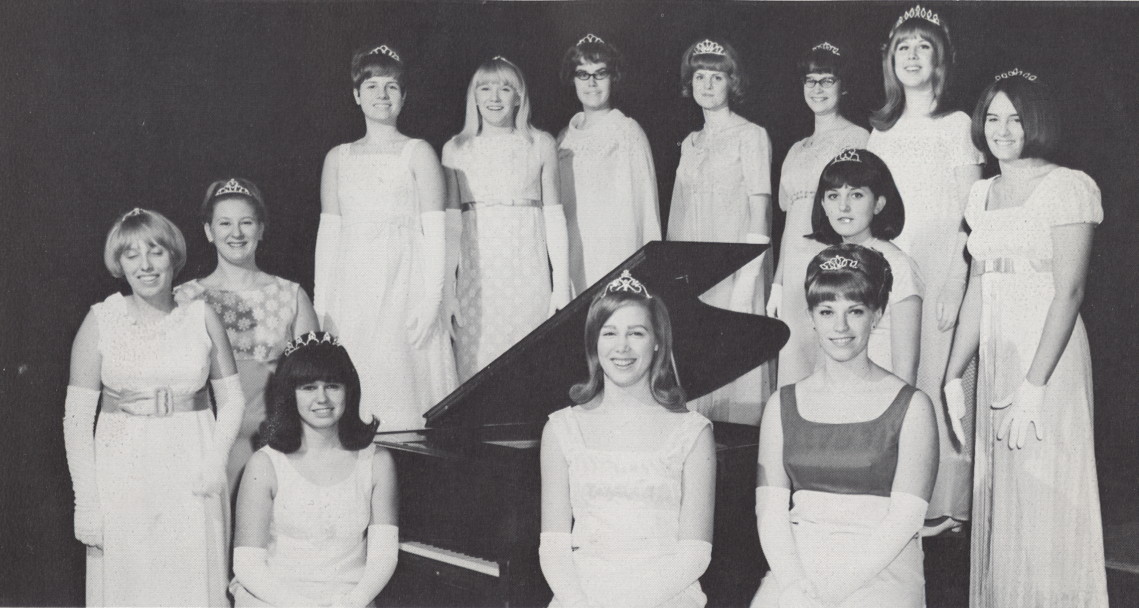 Double Sextet: Seated; Kathy Bolek, Lynne Kortenhoven, Janet Clausen. Standing; Sue Boardman, Debbie Freeman, Sue Bedell, Nancy Horvatich, Diana Moore, Kathie Blink, Nola Neubauer, Laura Merkel, Kathy Neumann, Sharon Aurich.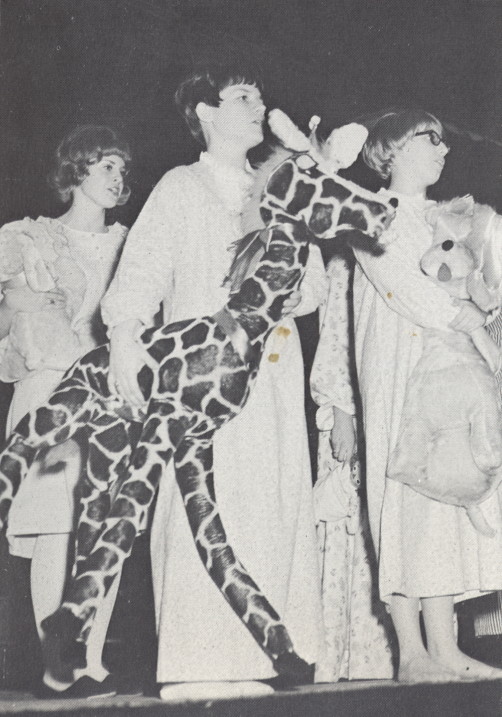 BOTTOM: Kathy, Sue, and Sue serenade their "friends.1
The Double Sextet and the Meistersingers are the most active and well-known of South's choral groups. Besides singing at school events, both groups sing for other civic functions.
Seven seniors and one junior compose this year's Meistersingers. A good voice and the ability to read music are needed to qualify for this group. All Meistersingers are identifiable by their red blazers and white turtle necks. A new relaxed look characterized the Double Sextet this year. Formals were their usual attire but they have been known to perform in everything from pin-striped suits with guns to head-to-toe pajamas. At the end of their sophomore year, the girls were chosen for the Junior Ensemble, which meets with Advanced Girls' Chorus. Throughout their junior year, the ensemble practiced, preparing for their senior year. When the 1968-69 music season began, twelve girls were ready for the rigorous schedule of the Double Sextet.

Caption on p059:
TWELVE MISSES SING WITH ELEGANCE, CHARM.