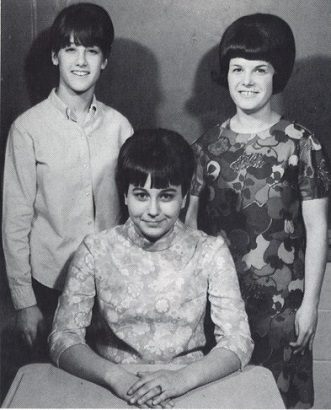 Senior representatives - Seated: Linda Tebout. Standing: Sue Alessi, Debbie Cable.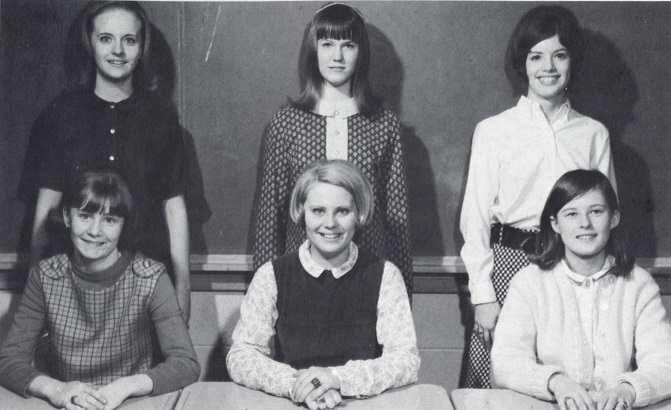 Junior representatives - Seated: Liz Kersten, Karen Schmidt, Judy Gasquoine. Standing: Nancy Johnson, Donna Torgeson, Giber Flasko.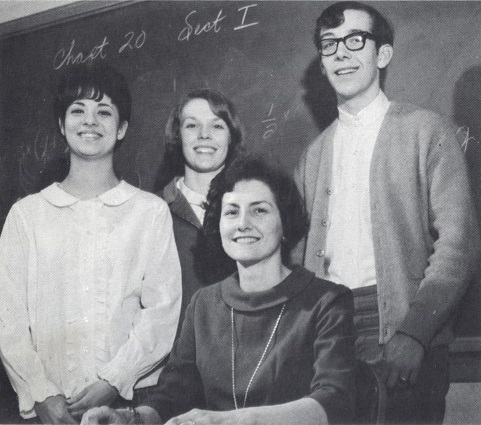 Officers - Seated: Miss Kennedy, Sponsor. Standing: Jackie Hanert, Secretary-Treasurer; June Jabaay, Vice-president; Mark Hedges, President.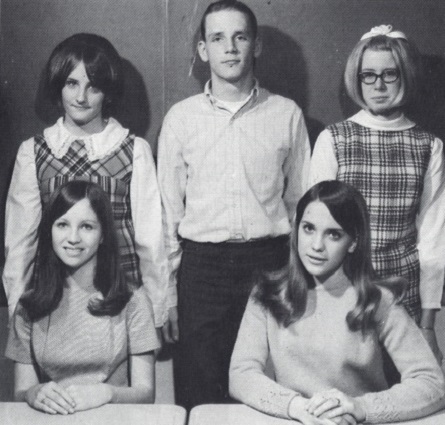 Freshman representatives - Seated: Kathy Kreps, Diane Schultz, Janet Neuman, Ron Snyder, Peggy Jensen.
Sophomore representatives - Seated: Sheila Elias, Kathy Aloia, Sue Dombrowski. Standing: Kathy Miller, Bob Oderwald, Jo Ann Jensen.
Student Council functions as the voice of the entire student body. Each spring, elections are held for next year's officers and representatives. This year the size of the organization was increased by one member per grade. Student Council sponsors the Rebel Homecoming and Follies.