National Honor Society - 1968 TFS Postscript Yearbook p50
Seniors: Zentz - Zygowicz & Not Pictured | 1967 Prom - "Camelot" | 1967 Prom continued | National Honor Society PDF | Underclassmen Divider Page | Juniors: Albert-Bieda | Juniors: Blink-Emery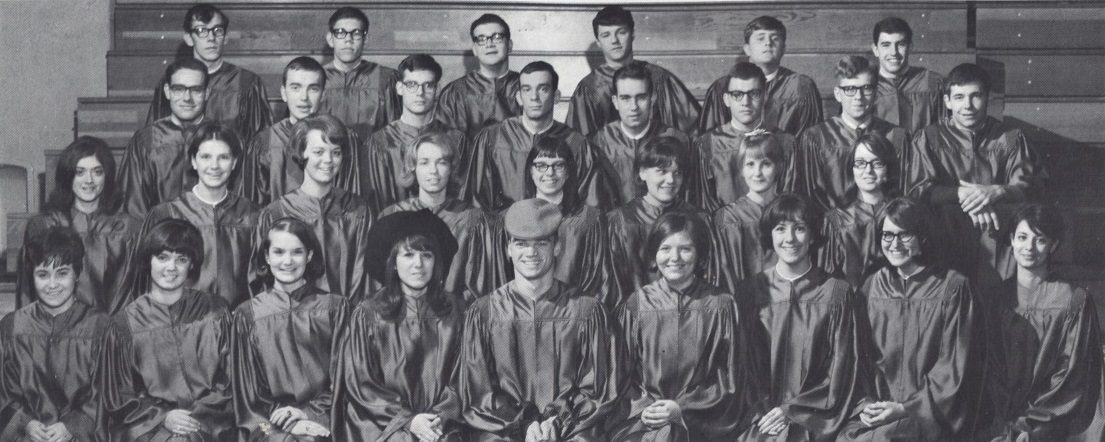 Row 1: Carole Holzhausser, Martha Reppen. Linda Roos, Kathy Wiedman, Eddie Steinweg, Linda Haines, Janet Baralli, Carol Stanhope, Jackie Hanert. Row 2: Mary Algozzini, Jean Klacik, Pat Slager, Nancy Nondorf, Janet Lutz, Barb Beckman, Linda Morin. Row 3: Bob Kendrick, Jerry Rice, Mike Ludowise, Tom Kirsch, Kurt Stauff, Larry Eeningenberg, John Wiers, Tom Padgen. Row 4: Mark Hedges, Rich Tereba, Ron Dommer, Mike Cool, Butch Aurich, Jay Camalick.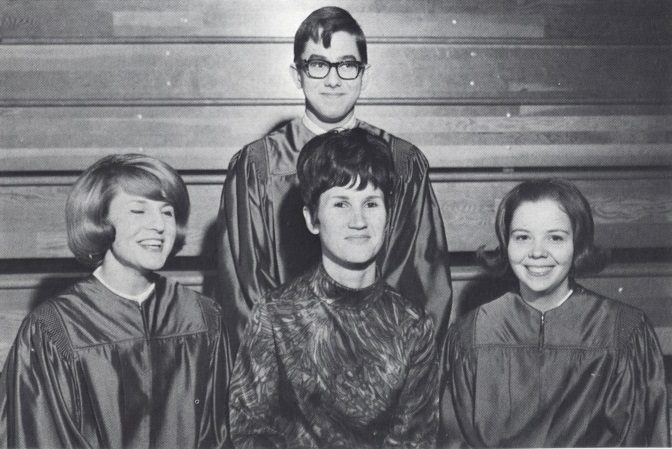 Officers Seated: Deanne Homco, Secretary; Miss Anderson, Sponsor; Lois Makinen, Treasurer. Officers Standing: Dave Schultz, President. Not pictured: Jack Wachewicz, Vice President.
In the fall of 1967, National Honor Society installed its new members in an all school assembly. This year, NHS expanded its tutoring program for all students under the leadership of Mike Ludowise.