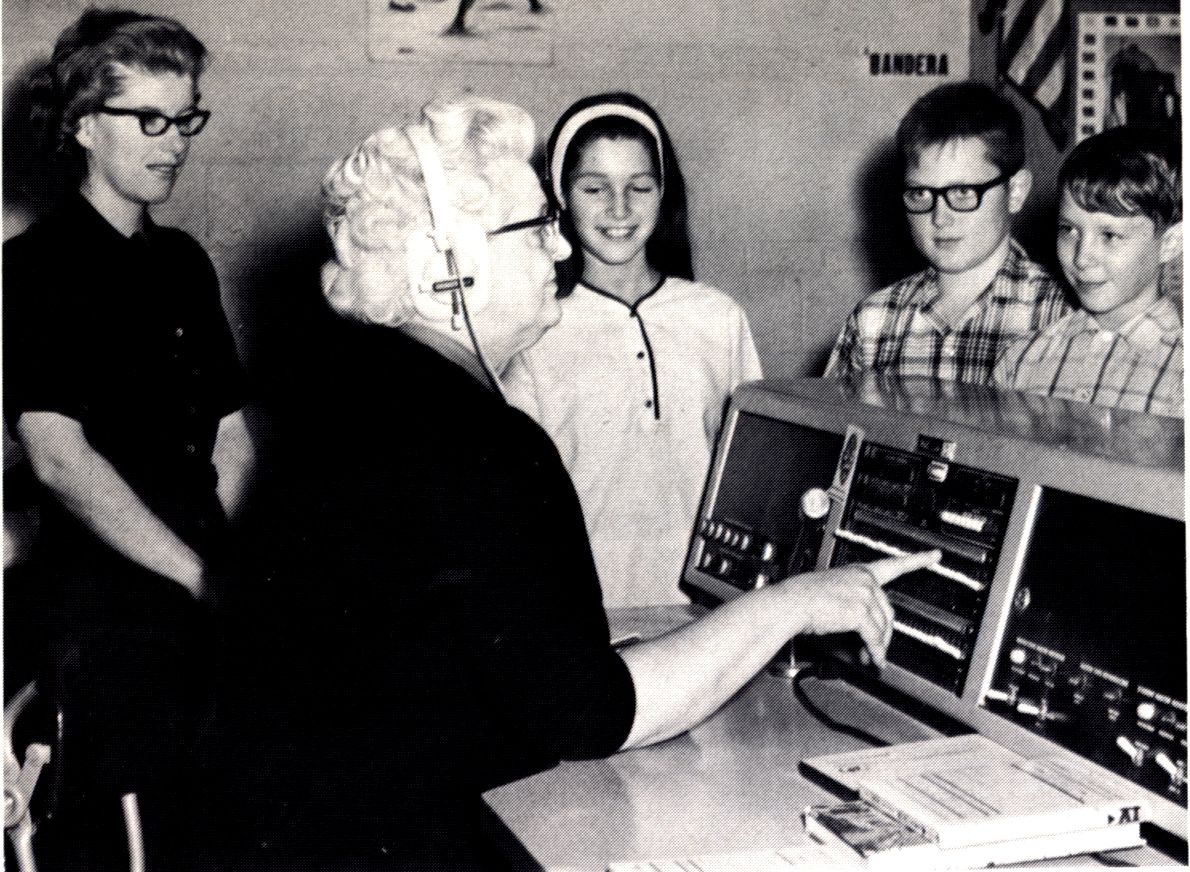 Spanish teachers, Mrs. Christie and Mrs Lockwood explain the use of the Spanish Laboratory to Spanish students Joan Zaur, Scott Spilis, and Don Frantz.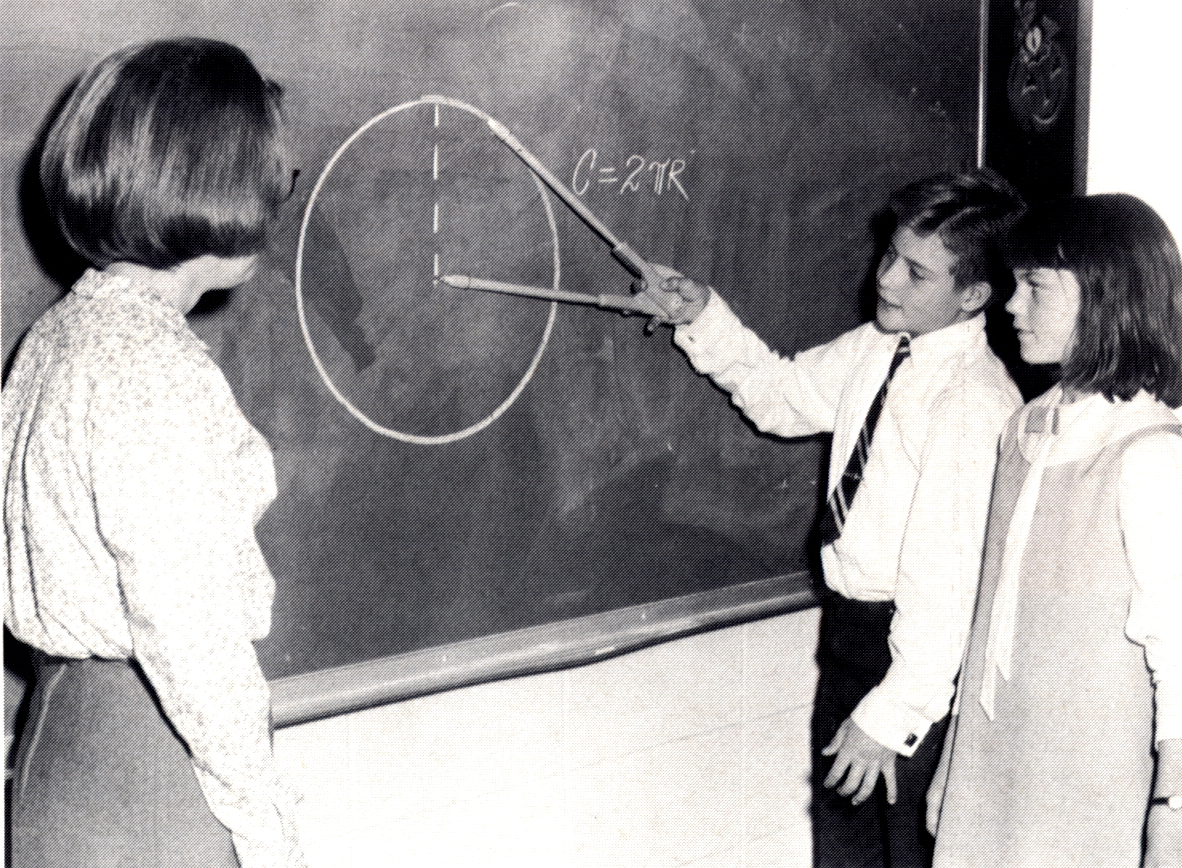 Eddie Babe, Celeste Gericke demonstare for the class and Miss Magnuson how the circumference of a circle can be found.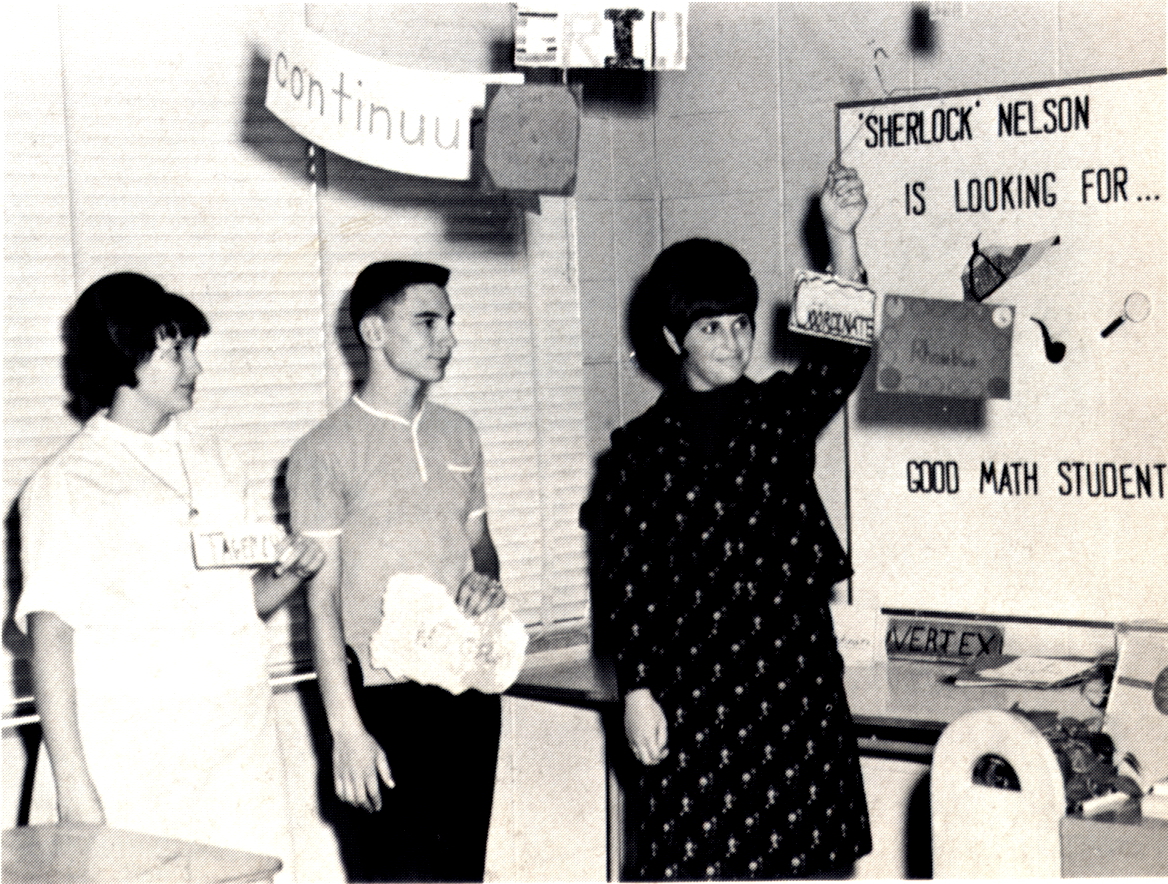 Kathy LeClaire, Mike Bottos, and Lynn Edelstein balance key mathematical terms on the math mobile.
---
This is the digital version on the 1967 Memo from Memorial Junior High School in Lansing, Illinois
TFS | Reavis | Memorial 1966