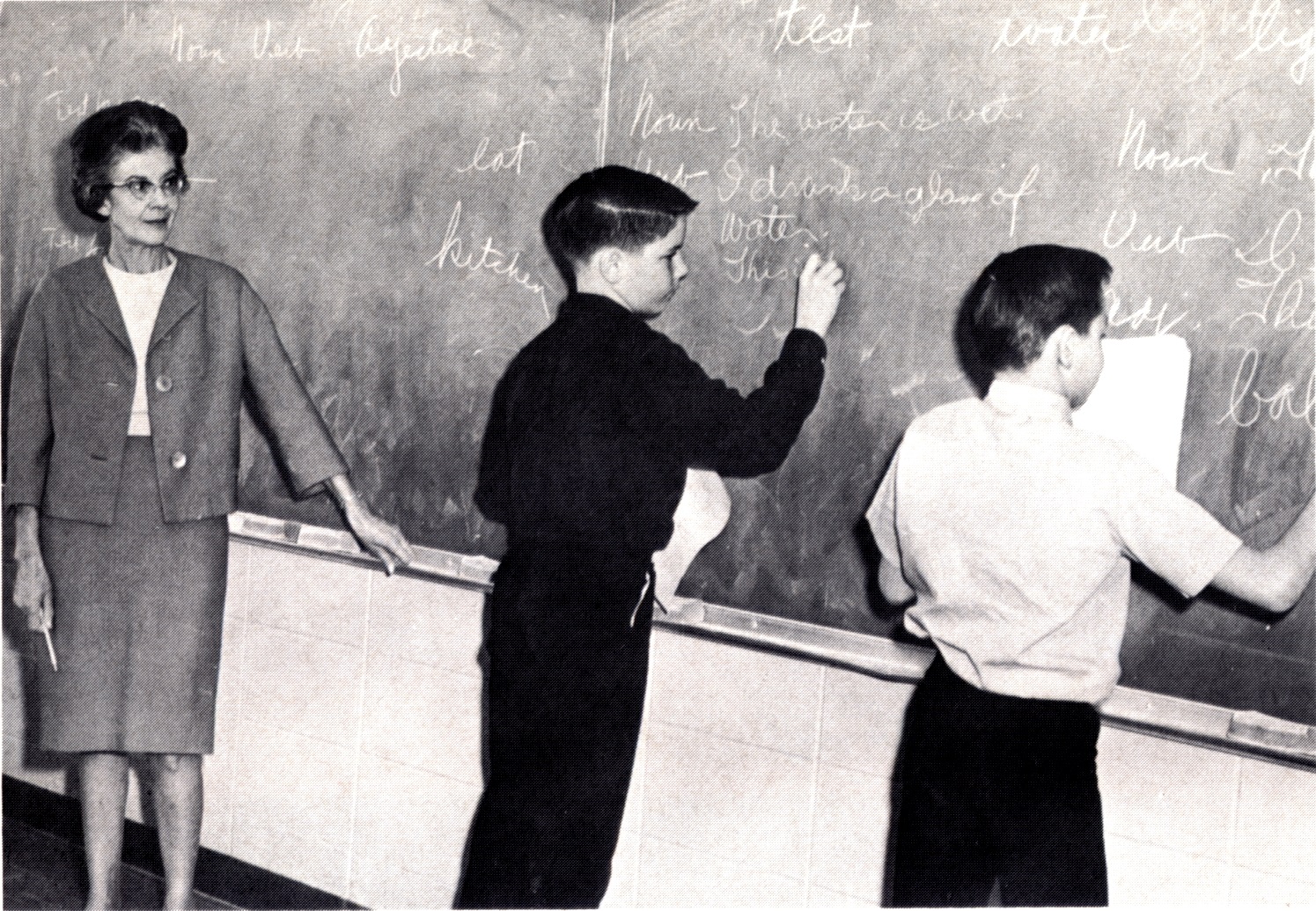 Perhaps the 8III are not exactlyu enjoying English, but they are working hard, trying to master it.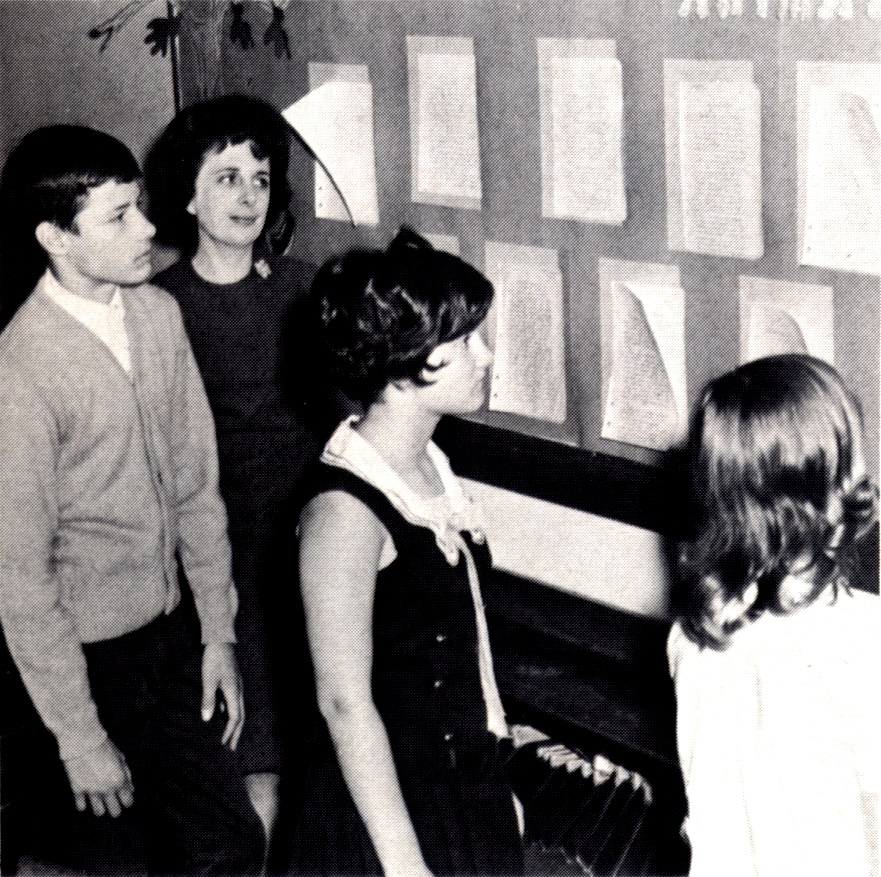 Students from 7V, along with Mrs. Finney, examine display of written work assigned as a part of English class.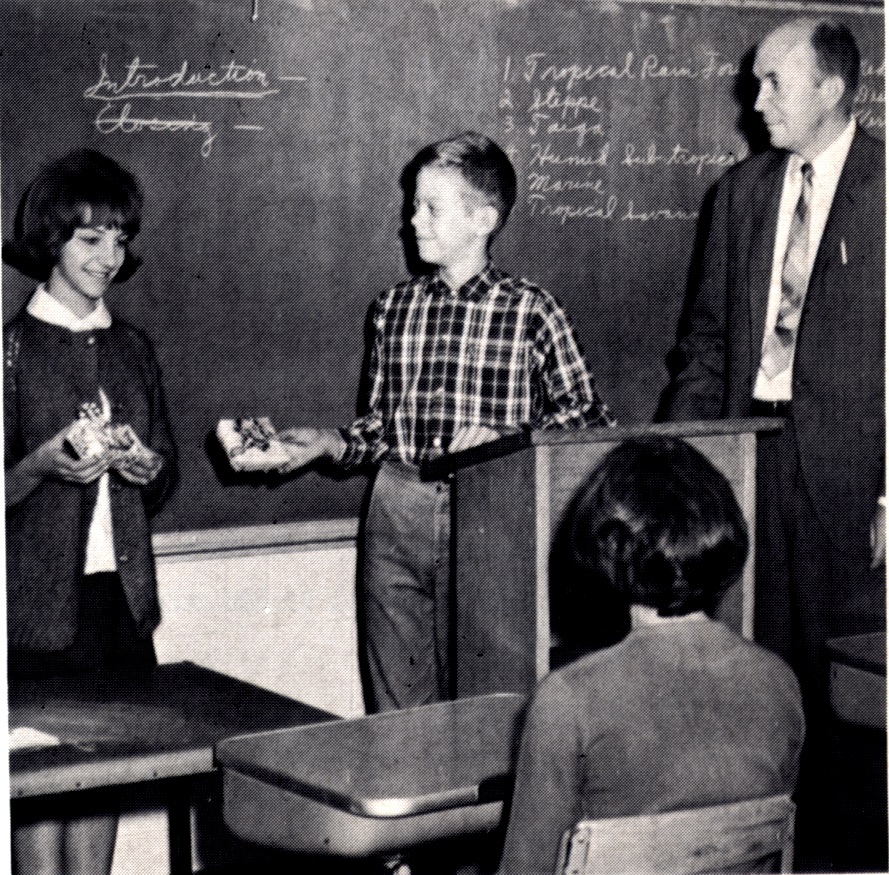 Diane Galanis is seen giving a demonstration speech on the correct way to wrap Christmas packages, during an 8VIII Speech class.
---
This is the digital version on the 1967 Memo from Memorial Junior High School in Lansing, Illinois
TFS | Reavis | Memorial 1966