Memorial Junior High School 1966 Memo
Mr Moran Class and Mrs. Knias Class | Miss Anderson Joann Ditter Roll Over | Dam- Pro | Miss Miletichs Art - Spanish Lab - Library scan | Clubs | Concerts | Cheerleaders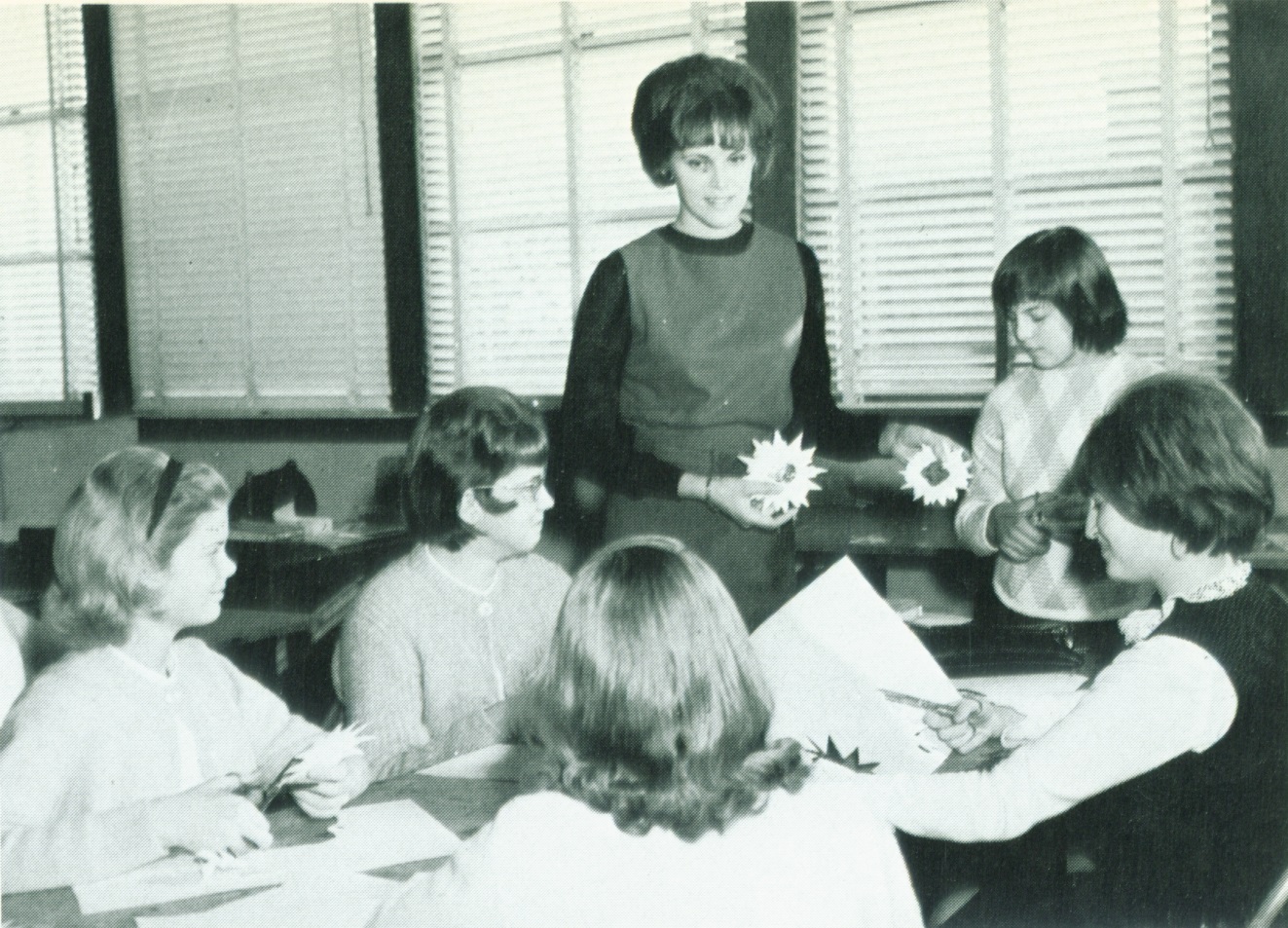 These girls in Miss Miletichs Art Class are making decorations for the Christmas Tree in the front hall.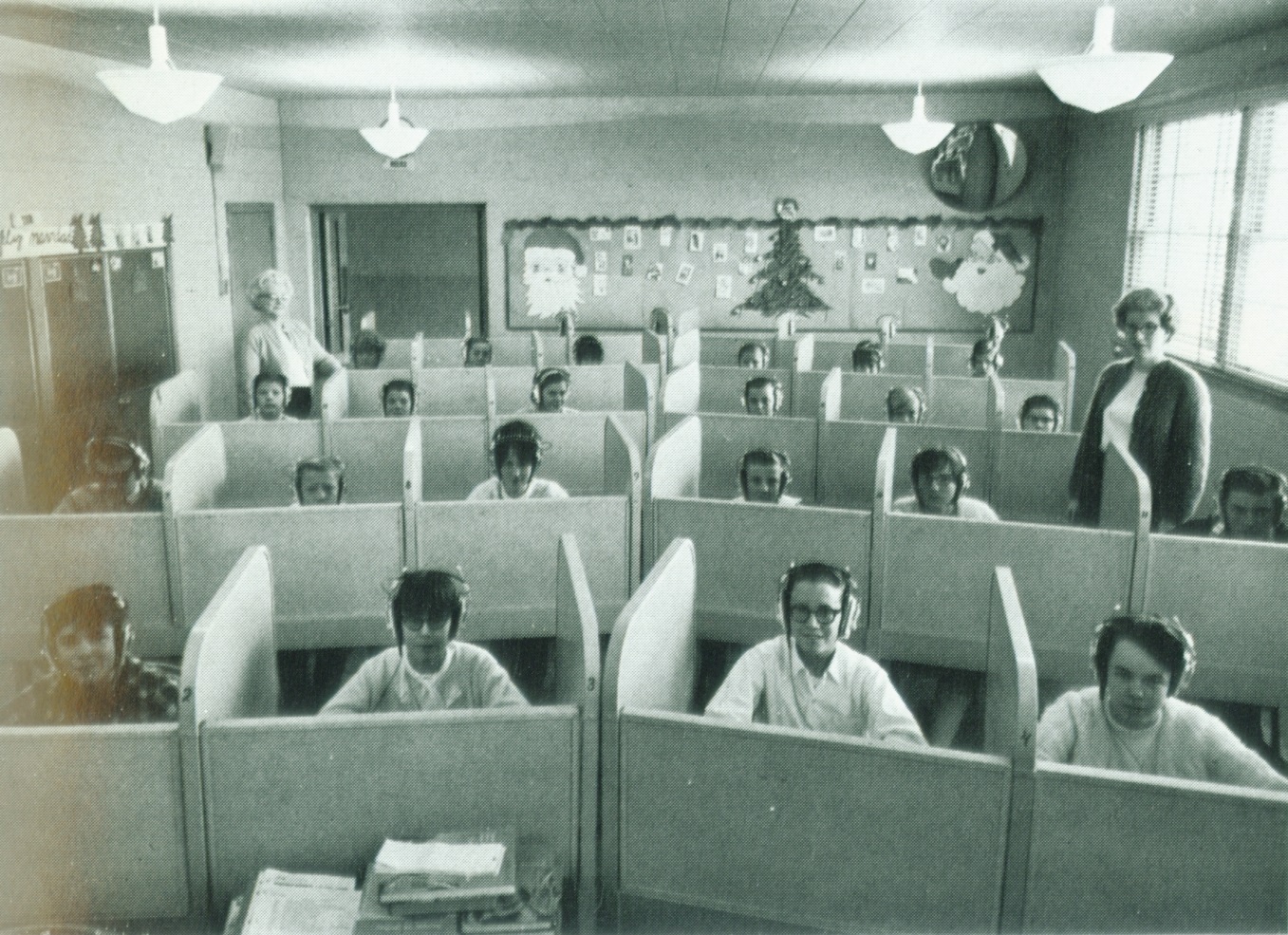 This is a representative group of the 265 or more students who study Spanish the the modern, well equipped laboratory.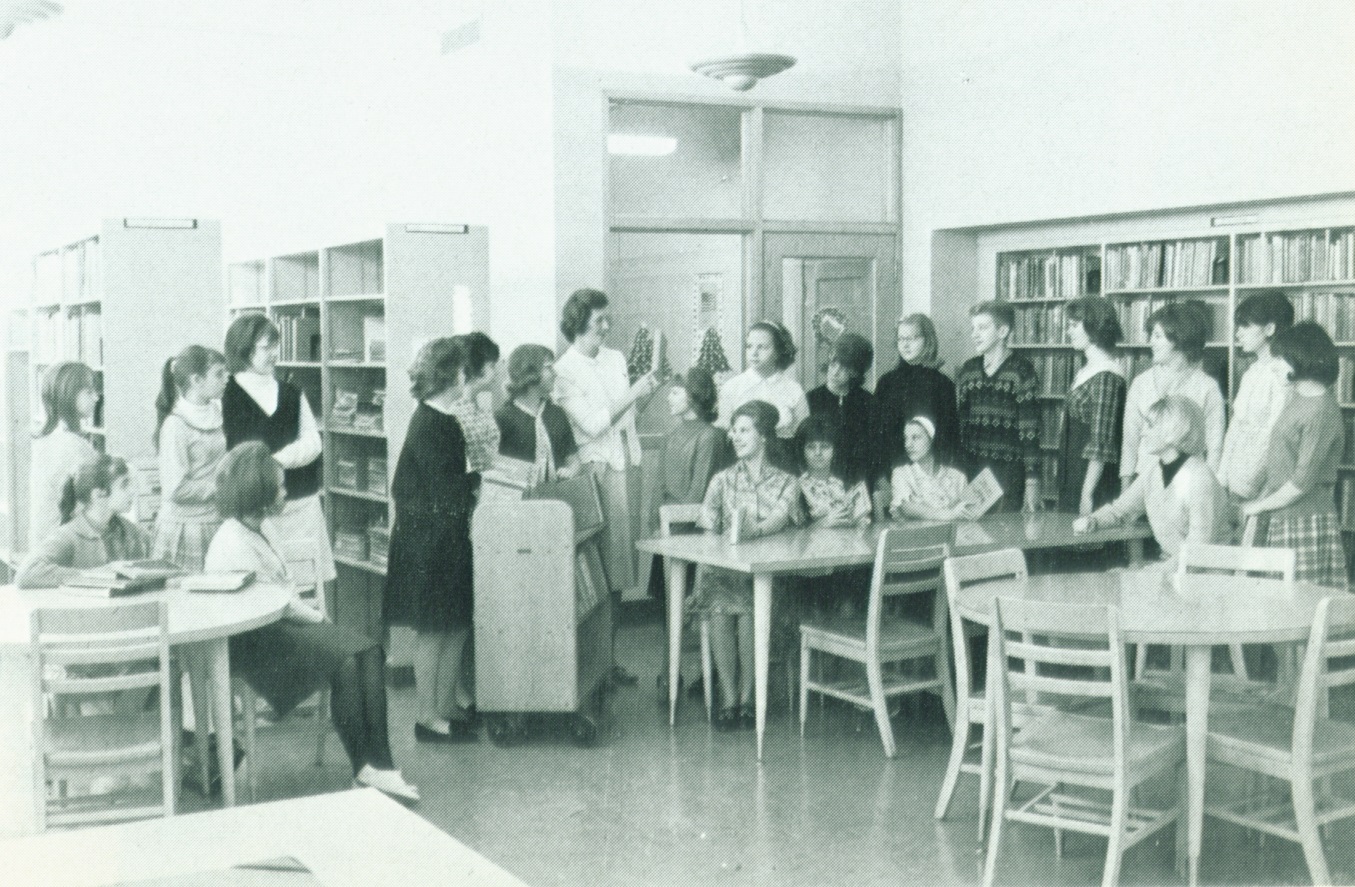 The library aides do much of the work that keeps the library running smoothly. Here Mrs Pais shows them how a fiction book is marked.
---
Table of Contents 1966 | TFS 1971 | Reavis 1960 | Eisenhower 1965 | Memorial 1967 | Info on Deceased 2016