Memorial Junior High School 1966 Memo
7-IX Mr. Swendsen | Student Council | Mr Moran Classroom | Miss Anderson | Mr Damron & Projects scan | Spanish Lab | Clubs | Concert Band | Cheerleaders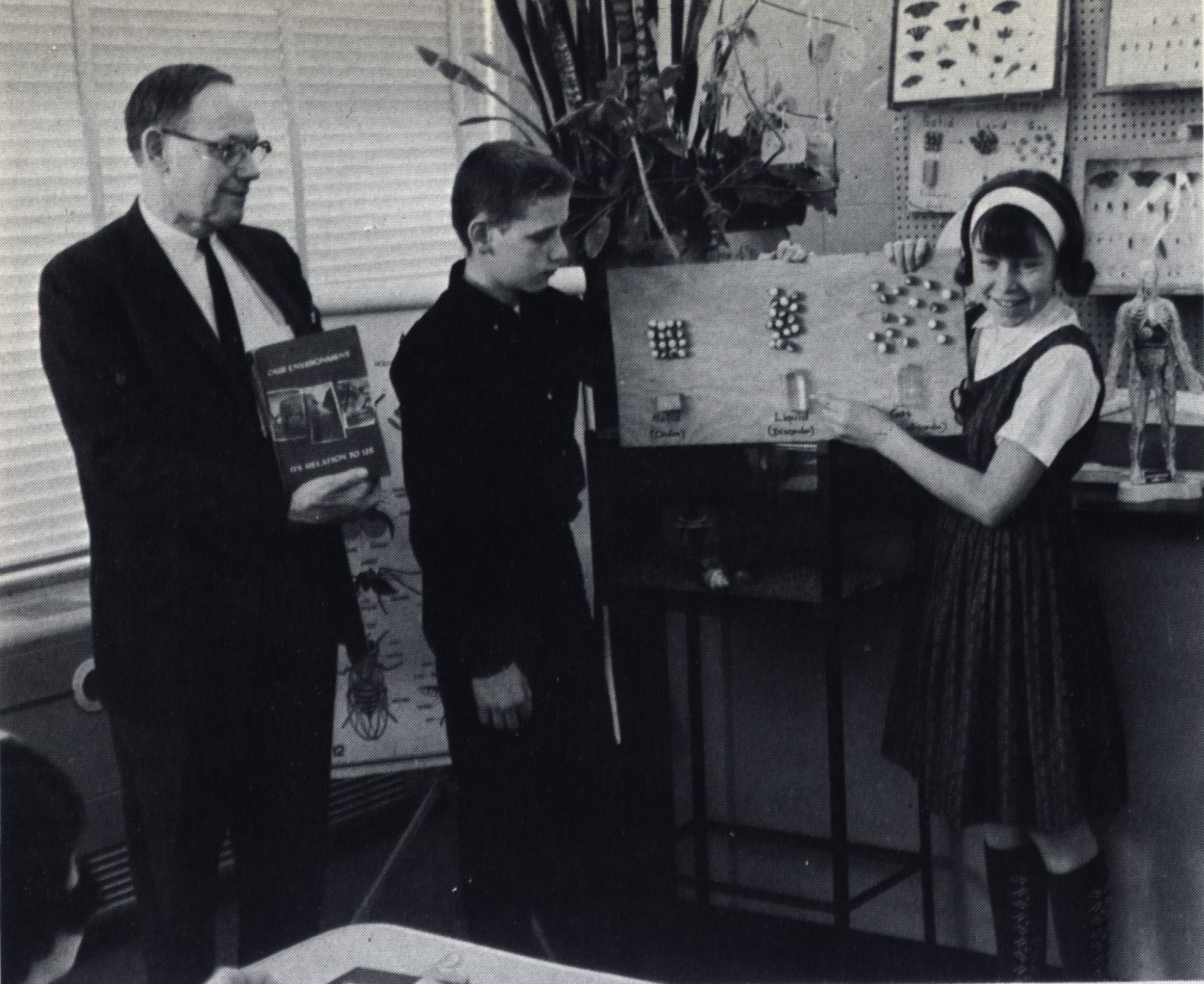 Mr. Damron, science teacher, looks on as Ron Snyder and JoAnn Eicher display a project on the forms of matter.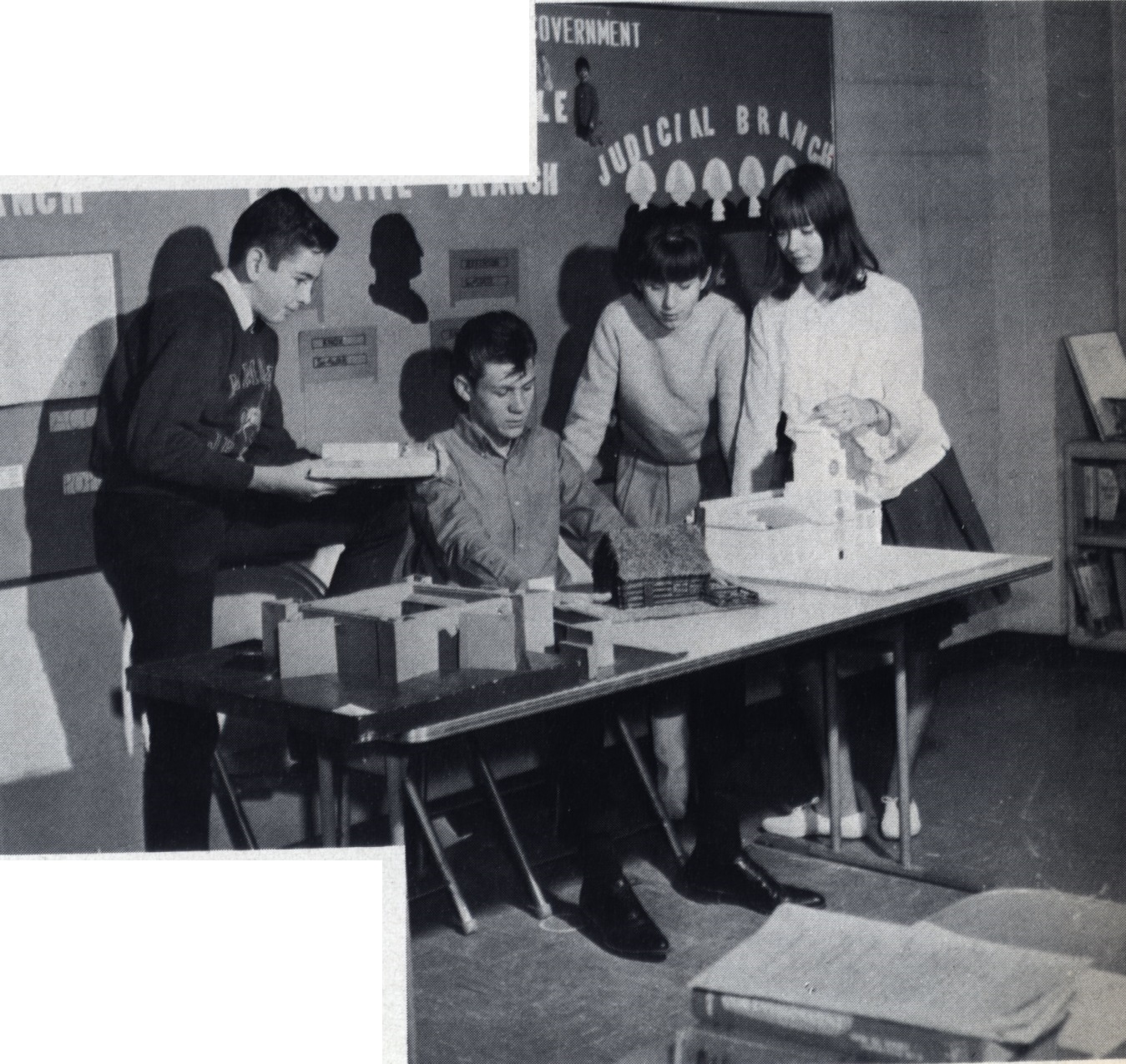 These students are examining some examples of projects brought in by the 8th grade history student. (From left: Jeff Jensen, Mike Einsele, Sandy Simale, and Nancy Illo) Mrs. Shermans class.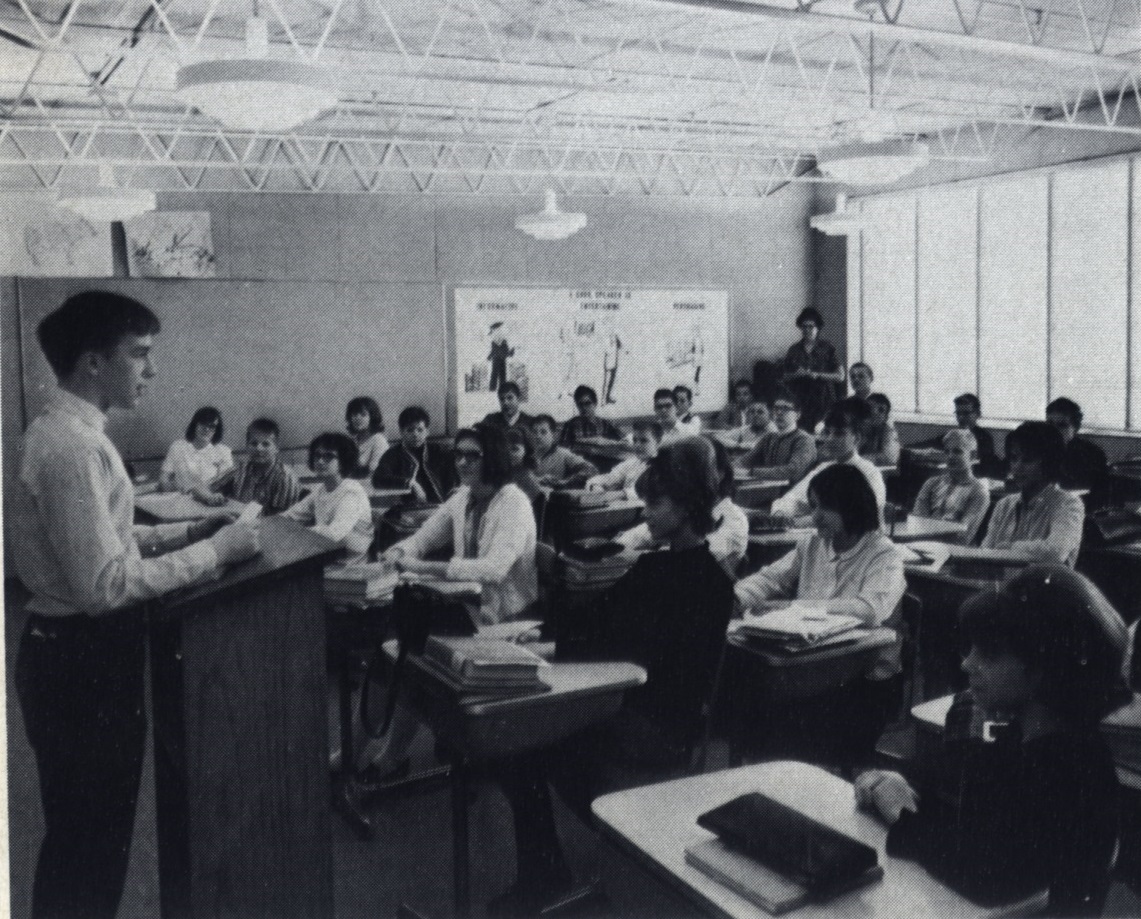 Jim Sonntag delivers a speech in class as he and his classmates learn how to express themselves more fluently.
---
Table of Contents 1966 | TFS 1971 | Reavis 1960 | Eisenhower 1965 | Memorial 1967 | Info on Deceased 2016