SOPHS SESC TRI-CHAMPS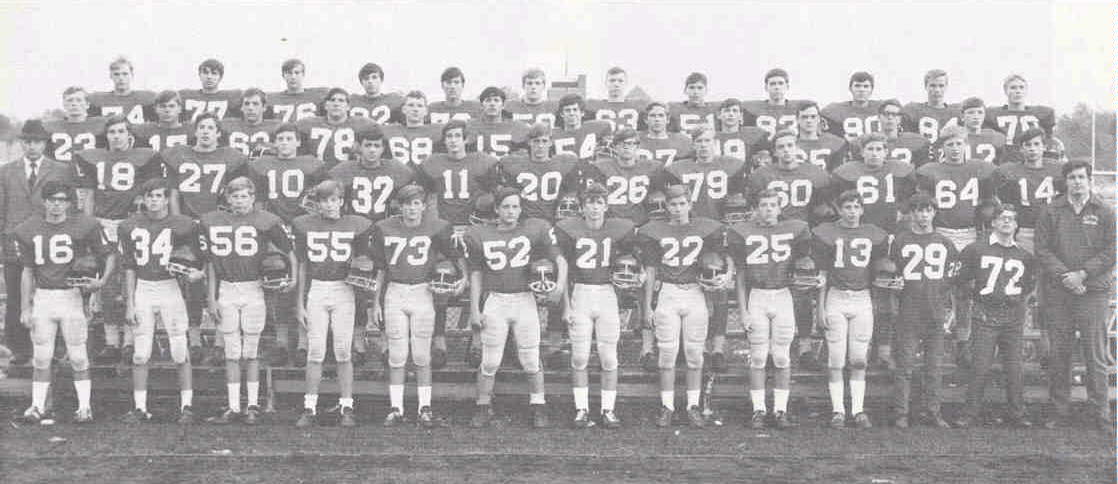 ROW 1: J. Gilstrap, B. Lewis, J. Dohl, J. Graser, G. Ward, E. Pierce, G. Knap, K. erwin, D. Pawlowski, T. O'Donnel, J. McGilvery, Manager R. Roy, Manager:Coach Davis. ROW 2: Coach DeSoto, R. Claussen, D. Dendell, B. Baldwin, B. Wright, L. Schmitt, Michael Skrbina, B. Shasser, M. Janjsk, J. Oldenburg, K. Erwin, R. Jansma, T. Gabriello. ROW 3: L. Hubbel, T. Zych, K. Krucina, R. Houbs, D. Kolenberger, B. Berumen, G. Harris, S. Fennema, J. Nagy, P. Dunne, M. Kosiara, G. Brumm. ROW 4: E. Silverston, G. Linos, E. Reynolds, D. Stamper, P. Wagner, T. Jansma, B. Reid, R. Rajkski, J. Rossman, M. Jacobs, D. Braschler, S. Langbeen.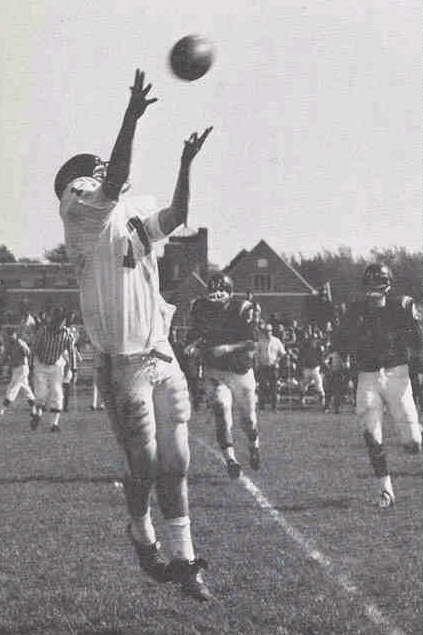 BOTTOM LEFT: Fullback Tom Zych leaps high for the ball in a win over Stagg.

Sophomore Q.B. Larry Schmitt thinks over his strategy while the defense is at work.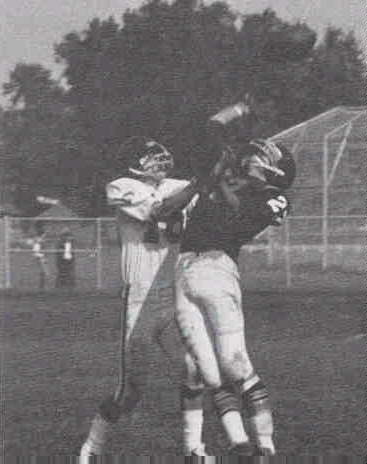 BOTTOM RIGHT: Ralph Claussen fights with Stagg oppopnents for the ball in one of their conference wins.