1969 GAA Board Members TFS Postscript Yearbook p097
Varsity Tennis Team | Spring Sports Action | GAA Seniors & Sophomores | GAA Board Members PDF | Girls Tennis & Terrapin Club | Terrapin Club | Swim Timers


Board Members - Debbie Sowinski, treasurer; Cindy Stelzer, head of sports; Ellen Stole, recording secretary; Sue Schultz, corresponding secretary; Vita Klos, vice-president; Kathy Orban, president.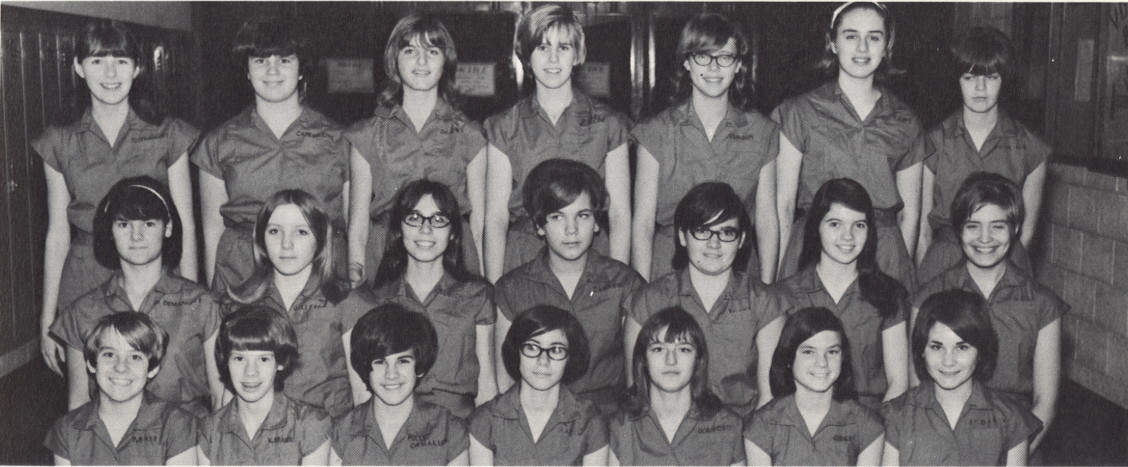 Freshmen - Row one: Pat Banet, Kathy Drabik, Polly Camalick, Debbie Maravilla, Nancy Goranowski, Celeste Gericke, Janice Davy. Row two: Martes Demanuele, Debby Gillespie, Marie Sasewich, Sue Ziarko, Lucy Yurek, Mary Hannigan, Kathy Vierk. Row three: Cathy Sutkowski, Cathy Capriglione, Sue Dobos, Debbie Rowley, Mary Johnson, Kathy Varga, Barb Watts. [Note: Thank you, Melanie Sterbenc for your help with the names in Row 3.]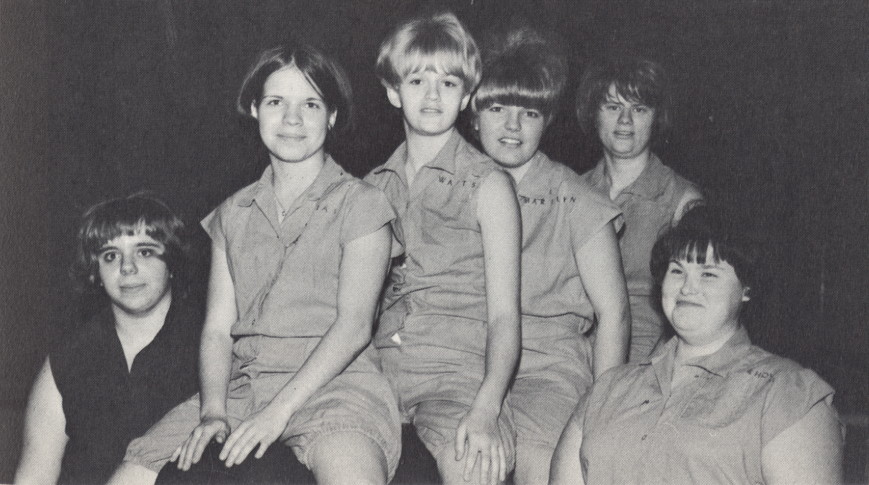 Juniors - Darlene Machtemes, Sheila Elias, Roberta Watts, Marilyn Ball, Sherry Barker, Phyllis Cederholm.